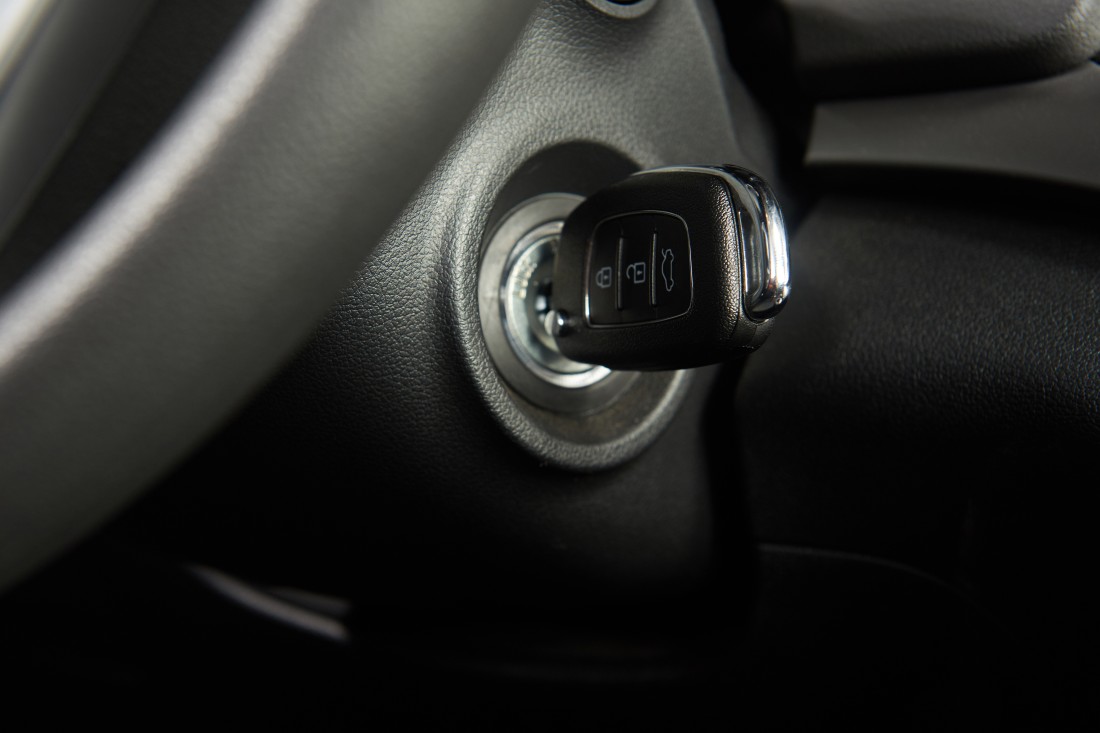 Nothing can ruin your day more than walking out to your vehicle and realizing that you left your keys inside it and it is locked. If this happens to you, you are in luck because you can call upon the highly skilled blacksmith technicians at Express Locksmith and be able to get into your vehicle and be on your way quickly. The question is, how much will this cost you?
Vehicle Lockout Services
Whether you have misplaced your keys or straight up locked them in your car, truck, or SUV, you will likely need a professional locksmith's assistance to enter your vehicle and head out on the highway.
This can be a very stressful situation. It is best to remain calm, even if your small child or dog is locked inside the car with your keys. A locksmith can be on the scene to help you out within minutes, no matter what time of day or night it is. This is because most locksmith companies, including Express Locksmith, are available 24 hours a day, seven days per week, to assist you.
A highly trained and skilled locksmith can unlock your vehicle quickly and efficiently without damaging your car, truck, or SUV. Depending on what type of vehicle you have, the technicians at Express Locksmith can even create a new key fob for your vehicle quickly and efficiently so you can be on your way.
Breakdown of Locksmith Charges to Unlock Your Vehicle
Unlocking the Door of Your Vehicle
For an automotive locksmith to unlock the door of your vehicle, the rates they charge will depend on how far of a distance they have to travel to get to your vehicle and what time of day it is. For instance, if you lock yourself out of your vehicle at 3:00 a.m. and need to call a locksmith, you will be charged more for that service since it is after hours. If you lock your keys in your car at 9:00 a.m., you will pay less for your locksmith services. The cost can also vary depending on the lock on your vehicle and how much work is required to get your vehicle unlocked. For example, suppose you own a Volvo. In that case, it may be more difficult for the locksmith to gain entry to your vehicle since the company of Volvo has extremely high safety standards, which makes it more difficult to open one of their car doors without the proper key. Luckily, the locksmith technicians at Express Locksmith hold various certifications from all the different vehicle makers throughout the United States.
The average cost for a locksmith to unlock the door of your vehicle is between $70 and $150.
Replacing the Lock of Your Vehicle
If your locksmith determines that you need a complete lock change and rekey, this service will cost you between $300 and $600. If you need multiple copies of the same key made for different members of your family or employees at your business, this can cost you an extra $30 to $50.
Nestled in the city of Houston, Texas, Express Locksmith offers locksmith services to a vast number of different areas in and around Houston. These areas include Cypress, Dobbin, Spring, Bobville, Sleepy Hollow, and Northside Houston.
The company has provided locksmith services to residents and businesses throughout Houston for many years. The highly trained and skilled locksmiths at Express Locksmith offer various services, such as residential and commercial locksmith services. They also offer automotive locksmith services, high-security locks, and master key systems for businesses.
A lockout can happen to anyone at any time. The locksmith technicians at Express Locksmith are experienced, and we'll come to you wherever you are when you are locked out of your house, business, or vehicle. They will provide you with high-quality service that is fast and reliable at any time of the day or night since the company offers 24-hour emergency locksmith services.
The locksmith professionals at Express Locksmith can handle any lockout situation and key systems. The highly skilled technicians from Express Locksmith know how to open a lock without causing any damage to your property and can help you by creating duplicate keys or replacing or rekeying the locks of your home or business. Even if you need a new key fob created for your vehicle or even your vehicle's ignition, the highly skilled technicians at Express Locksmith have you covered. If you require locksmith services in the Houston, TX area, call upon the locksmith professionals at Express Locksmith today! Contact us now.

Categorised in: Automotive Locksmith, Car Key Replacement