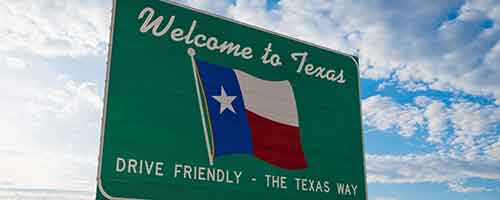 If you need the services of a locksmith in Magnolia, Texas, we're here to help you out! At Express Locksmith, our team is honored to serve the citizens of Magnolia, Texas. We have trusted experts who can help you with all your locksmith issues. Check out some of the details below to learn more about our services!
Auto Locksmith in Magnolia, Texas
You rely on your car to start every time; however, there can be occasions when you can't open the door. The keys might be trapped in the trunk. You will not be able to get the engine to turn over. We 're here to help you fulfill your auto lock needs.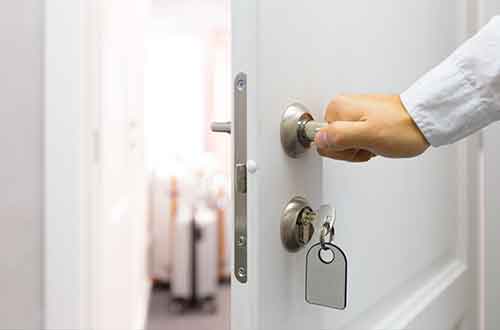 Ignition Lockouts
If your car refuses to start, this is a sign of an ignition lockout. Usually, you can get into the car just fine but the engine will not start for some reason. Sometimes, you might require a service center to help you get the ignition working; however, our locksmith professionals can help you handle ignition lockouts efficiently.
Door Lockouts
If you've locked your keys in your car, then you know a lot of people can accidentally do this. Our team is constantly managing calls like this. What this means is that we know how to deal with this problem, and we can get your car unlocked again in a hurry. Trust our team to deal with this issue quickly.
Trunk Lockouts
Lockouts for trunks are serious problems. Vehicles have been equipped with two different locking mechanisms between the doors and the trunk. We have experts who can get the keys out of the trunk if they're stuck inside. We will open your door, give your keys back to you, and help you get back to your day.
Smart Keys
You may have fallen in love with your smart key, because it can do a lot for such a small device; but what are you going to do if your smart key doesn't work? Our team will take a look at your key and figure out whatever the issue is.
Key Replacements
If you need a replacement key, it can do serious damage to your fincances. When your dealership offers you a replacement, it's going to likely cost you hundreds of dollars. Trust someone on our team to help you get a working replacement key for a fraction of the size.
Residential Locksmith Services in Magnolia, Texas
If you're searching for a locksmith for your house in Magnolia, Texas, you are best off protected by our team. Our qualified professionals know how to take a look at your home and repair your problem quickly.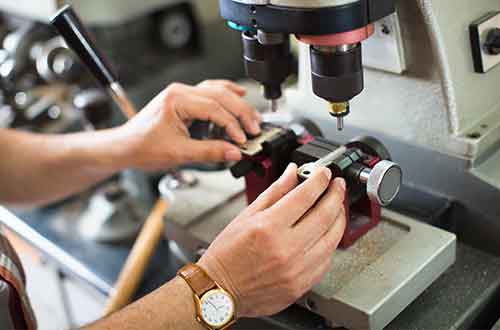 Emergency Services
Emergency services are one of our main focal points in Magnolia, Texas. We know you need to get back to your house quickly. That's why we provide our customers with 24-hour services in the local area.
Key Duplication
If you need to make copies of your house keys for friends or family members, trust our team to help you out. We will help you repeat your keys easily and securely.
Rekeying
It's a huge deal to rekey locks. It is important to ensure that this process is handled correctly in Magnolia, TX. We can take a look at the locks you've got on your doorstep right now and come up with a solution that will work well for your family and your health.
Lock Replacement
If you require replacement lock professionals, please trust our team to help you. We have access to some of the industry's most safe keys. Trust us to help you replace your locks with high quality ones.
Master Key Systems & Lock Installation in Magnolia, Texas
At Express Locksmith, we are one of the leading providers of master key systems and lock installation services in Magnolia, Texas. Our team is dedicated to the needs of our customers and this is reflected in our reviews. Our goal is to be a one-stop shop for all your locksmith needs in 77354. If you have a problem with your key system or keys, we've got you covered.
Activities and Points of Interest in Magnolia, Texas
It was our pleasure and privilege to represent the great people of the local region. In the time we were here, we grew to know and enjoy the place around Magnolia, TX. There are a few sights above the rest. Take a look at some of our favorite local sights and sounds!
Lone Pint Brewery
The Lone Pint Brewery is committed to making distinctive local Texas ales that are sweet, sweet and delicious. In their brews, they use fresh whole cone hops for bitterness, flavouring, fragrance and dry hopping. Renewable energy, which powers their brewery, is equally important to this local hotspot. The spent grain is fed to local dairy cows, and the spent hops stay in their beer.
Unity Park
The City of Magnolia is home to the award-winning Unity Park, a 30-acre combination of municipal parks and wildlife preserves. While Unity Park is popular with local residents on a day-to-day basis, it is also a highly desirable event destination in the area. Unity Park, along with Williams Pavilion, is open for private use.
Genuwine Tasting Room
Voted one of the top three Best Bars in The Woodlands Online 'Best Of The Woodlands' month long contest, GenuWine Tasting Room is a cozy, neighborhood wine bar serving over 200 exclusive, premium wines and 40 specialty craft beer. GenuWine is the ideal place to spend a romantic night with someone special, a night out with the ladies, a place to celebrate an occasion with friends or a discount store to find a great selection of home wines.
The Stroll
The City operates The Stroll, a half mile linear park in the heart of the town center of Magnolia, once the original township of the City. The Stroll serves as a walking path for many and hosts activities throughout the year that bring the community together for fun, encourage local trade and welcome the Texas Renaissance Festival in the fall— Magnolia is the official host city of the Texas Renaissance Festival!
Farmers Market on Tamina
Founded in October 2016, this farmers market has undeniably become a foodie farmer's market! Located west of The Woodlands, you'll find them just off FM 1488 & FM 2978 in Magnolia, TX on the Westwood Subdivision. Central to Montgomery, Conroe, Spring, Tomball & Woodlands, they have a wide selection of high-quality farmers and craftsmen that will keep you coming back every week. In addition to their amazing vendors and fun, family-friendly vibe; the market is also unique in that it is held on a gravel and grass lot and leads back to a beautiful 15 acre tree farm and a future arboretum.
Texas Wolfdog Project
Texas Wolfdog Project and Shelter Inc. is a volunteer and donation-based rescue group committed to saving as many wolf-dogs and northern dogs as humanely as possible in the state of Texas. The Texas Wolfdog Project & Shelter was formed in June 2013 by Austin Brisco and a group of experienced wolf and dog rescuers who saw a need for shelter for wolf dogs and special needs canines where the animals could be rescued, rehabilitated, and then suitable homes or sanctuaries found depending on the nature and content of the animals.
Need a Locksmith in Magnolia, Texas?
We know that no one ever plans to require a locksmith, but when you need one, you need to know where to turn. We 're the answer to Express Locksmith. We were proud to serve the individuals and families of the Magnolia, TX area. In the years that we have been in company, we have gained an incredible amount of experience dealing with a wide variety of locksmith issues. Let us make this experience work for you. Please contact us today to learn more about how our locksmith services will help you!
[the_ad id="1428″]