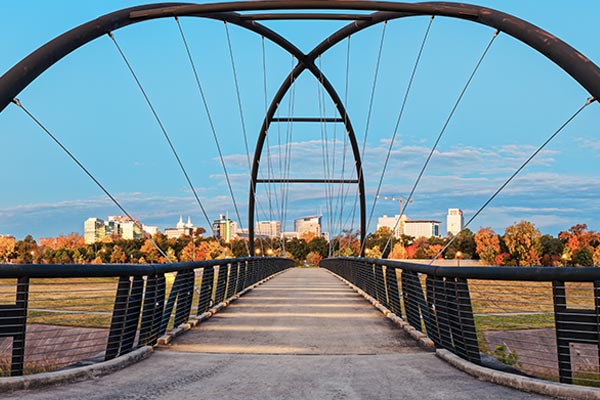 When you have any kind of problem with access to your home or your place of business, you want a solution in the fastest possible way. That's exactly what we strive to deliver in every single case at
Express Locksmith
because we totally understand how frustrating and how inconvenient it can be to be denied access. When you're locked out, you literally are obliged to wait for someone else to provide access for you, and we will make that time frame as short as possible.Without damaging your property in any way, we can re-establish access to your home, business office, or your vehicle as soon as you give us the call. No matter what time of day, and no matter what the circumstances are, we'll be standing by 24×7 to receive your call, and get a team speeding on the way to your location. Our goal is to become your go-to provider when you need any kind of locksmith services and to achieve that goal, we do everything possible to increase your confidence in us and your overall peace of mind.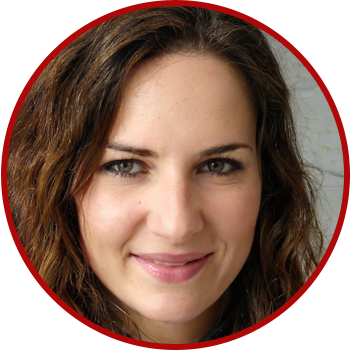 Adrienne
Northside Houston, TX
Great customer and very fast, was not a long wait at all. Best locksmith service I ever had!!!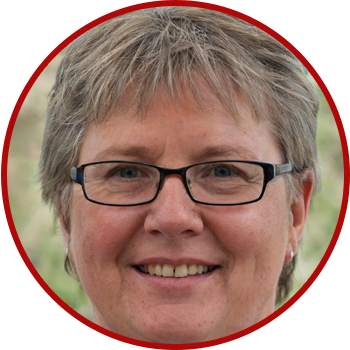 Aloris
Northside Houston, TX
He arrived a bit late, but that is to be expected considering where we were located (rural county area). Once here, he opened the truck in less than 5 mins and was done. Will definitely use him again if necessary. Thank you.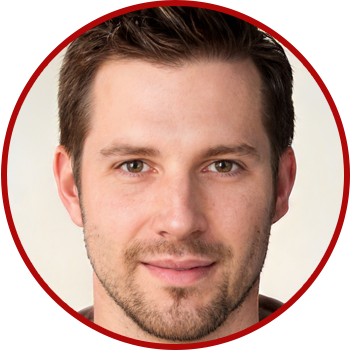 Ishaq
Northside Houston, TX
Aaron was very amazing! He work with me on pricing and he was very knowlegable. He also did a great job! Really recommend Express Locksmith to everyone.
Auto Locksmith in Northside Houston, Texas
If you've ever been locked out of your vehicle, you'll know that it always seems to happen at the most inconvenient possible time, and under the worst possible circumstances. It might be at night when you can't see anything, or during the middle of a rainstorm when you don't want to be outside at all. Whatever the circumstances may be, your best bet will always be to contact us, so we can restore access to your vehicle in the shortest period of time.
Sometimes it's just a matter of being locked out of your vehicle with the keys inside, sometimes you may need access to a trunk that has become stuck for some reason, or you may even have a case where your keys won't turn in the ignition, so you can't even start your vehicle. Some modern vehicles are equipped with smart keys that send an electronic signal to the vehicle to open it up or to get it started.
For any of these situations, we can have the problem resolved in a short period of time, so you can be on your way once again. Whether it's a simple situation like replacing your lost keys or helping you recover from a legitimate lockout emergency, no one is faster than Express Locksmith at restoring access to your vehicle.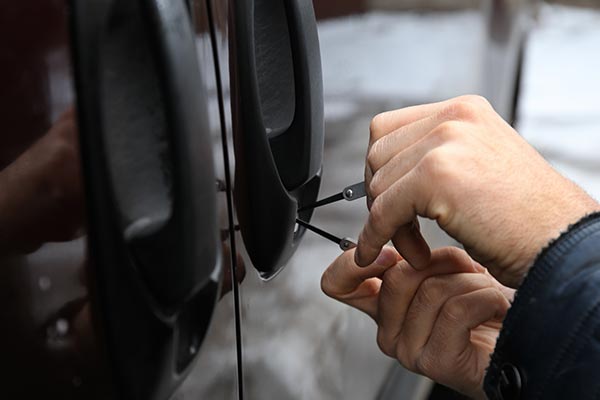 Ignition Lockouts
When your car won't start even though the keys are clearly in the ignition, you are likely experiencing an ignition lockout. If this happens, contact us to get your vehicle started.
Door Lockouts
Almost everyone experiences this type of lockout at some point in their life, and at best they can be fairly inconvenient. If you find yourself locked out of your vehicle, don't waste time trying to pry open the door or window, call us so our technicians can quickly and safely get the door open for you.
Trunk Lockouts
When the lock on your trunk is jammed, it can become a nightmare to try and get it open on your own. Instead, our technicians can quickly be onsite and open your trunk so that this is no longer an issue.
Smart Keys
As many car manufacturers are making their cars with these new wireless keys for entry and ignition, it is becoming increasingly common that lockouts are becoming more complicated due to the absence of a traditional lock. Our technicians know how to deal with these situations, and can get you access to your vehicle.
Key Replacements
Sometimes, your key is completely lost, and when this happens it can be quite annoying to get a new key, often requiring you to return to the dealership, and wait for the new key to be cut. Instead, our technicians will be able to cut replacement keys for your vehicle onsite, so that you don't have to worry about steal dealing with the issue once we have left.
Residential Locksmith Services in Northside Houston, Texas
There are quite a few instances where you might need services at your residence, beginning with the time when you're first moving into a new house. That's when it would be appropriate to change all the locks and keys, so that no one besides yourself actually has access to the home. This will give you greater peace of mind for the future, and it will provide the kind of protection you and your family need. You may also want to have a spare set of keys made, because family members may require access when you aren't personally around.
Then too, it's possible that one or more locks in your residence have become old or damaged and don't work quite right. When that happens, we can change all the locks and keys to bring them up to date and make them fully functional again. Of course, you may lock yourself out of the home at some point in time, by leaving the residence without taking your keys with you, and then you would need emergency access right away. We specialize in the fastest possible residential service during emergencies, and we can help restore access to your residence so you're not inconvenienced for any length of time.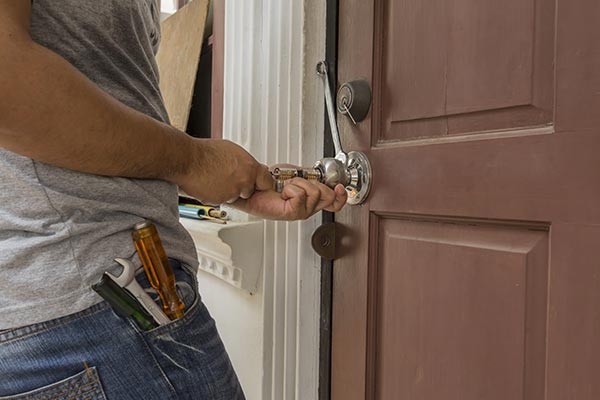 Emergency Services
Being locked out of your home is a stressful and disorienting experience, and when this happens you need to be able to work with someone who can help you through this situation. Express Locksmith's experienced technicians will be able to help you quickly get back into your home.
Key Duplication
Sometimes you need to have the locks in your home changed, either because you have recently moved in, or due to a recent security issue, and in these cases we have the tools necessary to adjust the locks so that they will open with the new keys we cut for you.
Rekeying
If you need to change the locks of a home that you have recently moved into, or need to make changes for security reasons, then rekeying the locks can be a quick and seamless solution to help provide you with the security that your home deserves. Contact us today to have a technician onsite.
Lock Replacement
For more thorough lock changes, or in situations where the locks are damaged beyond the ability to be rekeyed, full lock replacement can be necessary. Our technicians are qualified to carry out these lock changes, and can recommend reliable deadbolts, as well perform installations.
Master Key Systems & Lock Installations in Northside Houston, Texas
If you own a brick-and-mortar business, or if you manage an apartment complex with a number of tenants in residence, you would definitely benefit by having a master key system installed at your facility. In a master key system, there are several levels of access to locks contained within the overall facility. At the lowest level, there is a change key which can only open a single lock, and this would equate to a tenant's key that will only open their own apartment.
A master key would be one level up from a change key, and it would have the capability of opening many locks, as long as they are all of the same type. As an example, a Type A key will be able to open all Type A locks, which might be all those in one building of an apartment complex. A grand master key would be able to open all locks throughout the entire system, and this would be a key that can open all the locks in every building of your apartment complex.
This kind of system not only provides tremendous security at appropriate levels, it's also much more convenient than having to use 100 different keys to gain access to the same number of apartments. No matter how many levels of security you require for your particular setup, we can set you up with a master key system that will be effective and totally secure.
Activities & Points of Interest in Northside Houston, Texas
Northside is one of the prominent districts located in the greater Houston, TX area, and is entirely contained within the Greater Northside Management District. The area has its own brewery, known as Saint Arnold's Brewing, and it has its own special donut shop headquartered within the community, Shipley Donuts. There's a major commercial avenue along the Fulton Corridor, which is home to a number of national outlets such as Walgreens, AutoZone, Family Dollar, Rent-A-Center, and Payless Shoes.
A new apartment complex was recently built on the former site of FedEx freight facility, and this complex offers a clubhouse and a resident's swimming pool to all those who take advantage of its hospitality. Bus service is maintained in the area by the Metro Northline Transit Center, and it offers all the services you might expect of a major transportation system.
For those looking to take up residence in the area, the school system is contained within the Houston Independent School District, and there are a number of high quality schools available to young students. There is also a public library that is part of the Houston Public Library system, and which is a valuable asset to all members of the community.
Speedy's Fast Track
From minigolf to go-karts, and even to laser tag and a full arcade, this park has attractions available for the whole family to enjoy. Speedy's Fast Track offers a day full of fun for all who attend at discount prices, be sure to check this one out.
Saint Arnold Brewery
Texas' Oldest Craft Brewery, their goal is to brew fresh and world class beers for Texas, as well as Louisiana and Florida. Originally founded in 1994, this brewery and restaurant has been offering world class service to all of those in the area.
Bayou City Adventures
Bayou City Adventures provides the more adventurous locals and tours with opportunities to get out in the wild and become more acquainted with the beauty of this great city. They also work in education and instruction, as well as advocating for the cleanup of the city.
Art Car Museum
Art Car Museum is a beautiful museum, sometimes known as the "Garage Mahal," opened to the public in 1998, and has exhibited imaginatively constructed cars as art pieces. Drawing from the traditions of fine art, fold art, and public art, this museum offers a unique look at the american automobile, and how its image and meaning has changed throughout its history in the country.
Need a Locksmith in Northside Houston, TX?
When you need to contact locksmiths, you need someone who is not only reliable but can be at your site as quickly as possible. That is why our technicians are available to help you 24/7, ensuring that you aren't completely derailed by a lost key. Call us at (832) 690-1640, or contact us through our contact form here.
Northside Houston Locksmith FAQs
Have additional questions for our team? Please contact us today!
Q: How Much Does Residential Locksmith Service in Northside Houston Cost?
Lockouts: $85-150
(M-F, 8-8),
$150-250 (Evening / Weekend & Holiday)
Lock Re-key or Tumbler Combination Change: $89 (up to 5 cores)
Residential Knob Lock, Grade 1, 2 Duty (includes installation): $75-145
Residential Deadbolt Lock, Grade 1, 2 Duty (includes installation): $85-220
Drilling Wood or Metal Door for Lock Installation: $45 -180
High Security Locks (includes installation): $120-420
Residential Handle Set (includes installation): $180-550
Entry Door Levers (includes installation): $120-250
Installation of Pre-Purchased Locks: $39-150
Mail Box Lock Change: $85-135
Small Safe Lockout: $120-250
Q: How Much are Commercial Locksmith Services in Northside Houston?
Lockouts: $85-150
(M-F, 8-8),
$150-250 (Evening / Weekend & Holiday)
Lock Re-Key or Tumbler Combination Change: $30-85 per core
(2 core minimum)
Commercial Knob Lock Grade 2 Duty (includes installation): $120-250
Commercial Deadbolt Lock Grade Duty (includes installation): $120-250
Adams Rite Deadlatch (includes installation): $85-190
Mortise Cylinder Lock (includes installation): $85- 190
Rim Cylinder Lock (includes installation): $85-190
Heavy Duty Grade 1 Lever Lockset (includes installation): $180-350
Exit Device Trims (includes installation): $320-750
Push Bar Devices (includes installation): $320-750
High Security Locks (includes installation): $150-450
Mail Box Lock Change: $85-135
Small Safe Lockout: $120-250
Q: How Much Does an Automotive Locksmith in Northside Houston Cost?
M-F, 8-8 Evening / Weekend & Holiday
Small Cars: $65 $85
Midsize Cars: $85 $105
BMW / Mercedes / 18 wheeler $145 $165
Q: Is There Different Pricing for Northside Houston Locksmith Services After Hours?
Residential:
Lockouts: $85-150
(M-F, 8-8),
$150-250 (Evening / Weekend & Holiday)
Commercial:
Lockouts: $85-150
(M-F, 8-8),
$150-250 (Evening / Weekend & Holiday)
Automotive:
M-F, 8-8 Evening / Weekend & Holiday
Small Cars: $65 $85
Midsize Cars: $85 $105
BMW / Mercedes / 18 wheeler $145 $165
Helpful Resources for Homeowners & Vehicle Owners in Spring, Texas
• Northside Department of Motor Vehicles
• Montgomery County, Texas Official Website
• Northside Current Traffic Conditions
• Paying a Fine (Traffic Tickets)
[the_ad id="943″]
[the_ad id="942″]
[the_ad id="967″]