Have you locked yourself out of your home, car, or business?
Did you accidentally lock your car with your child or a pet in the vehicle?
Click to reach our Google My Business listing for local details and our 5-star rating!
In these emergency situations, we can quickly become emotional, rushed, panicked.
You need to know that you can rely on a company who can be there to help you quickly, and will get you inside your home or vehicle with no damage to the lock.
Here at Express Locksmith, we offer security and a high level of professionalism. We can immediately answer your call for help in Houston, Texas, and over twenty neighboring areas.
---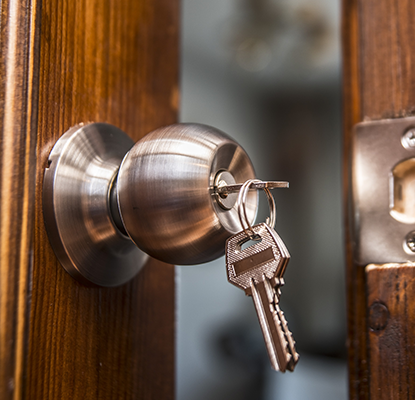 Our Emergency Services Apply to:
---
Installation of new locking systems
Traditional keys are still mainly in use in most buildings and homes. However, we are highly trained and skilled in all the new key work technologies using microchip technologies. We can reproduce the signal and program new fobs to unlock. If your current key fob no longer works, we can also reprogram it to properly work again. We continually update our services and retain all the newest locksmith technologies. You can visit your dealership to replace or reprogram your key fob, but it is expensive. You will find our fees much more reasonable.
How Much Does an Emergency Locksmith Cost?
Emergency Locksmith services will range depending upon the type of lockout you are experiencing, and the time of day at which you need our services. For Commercial and Residential lockouts, an emergency locksmith typically costs between $85 and $150, unless you need our services outside of our standard Monday through Friday, 8am to 8pm operating hours, in which case our rates can range from $150-$250.
We use the same time window to determine our costs for automotive lockouts, and the larger determining factor will be the vehicle in question. For most small cars, we charge $65 within operating hours, and $85 outside of those time frames. For midsize cars, we typically charge $85 for a lockout, and $105 for lockouts during evenings, weekends, and holidays. For BMWs, Mercedes, and 18-Wheeler vehicles, we charge $145 for a lockout during the standard operating time frame, and $165 during the emergency hours.
Do you Need the Immediate Help of an Emergency Locksmith?
Contact Us at Express Locksmith Today with our Google My Business listing here!
No matter what your situation is with your lock, our skilled locksmith can help you get on with life as though nothing happened.
If you live in Houston, Texas, or nearby in any surrounding areas, give us a call. Our mobile locksmith is at your service.
We are on call 24-hours a day, seven days a week, including holidays for all types of locksmith services for residential, commercial, and automotive locksmith work.