There's nothing more frustrating than being unable to locate your keys. You may have lost your key fob, had it damaged, or even need a new set for another driver in your home. Regardless of the problem, Express Locksmith Houston can help you with a Buick key replacement.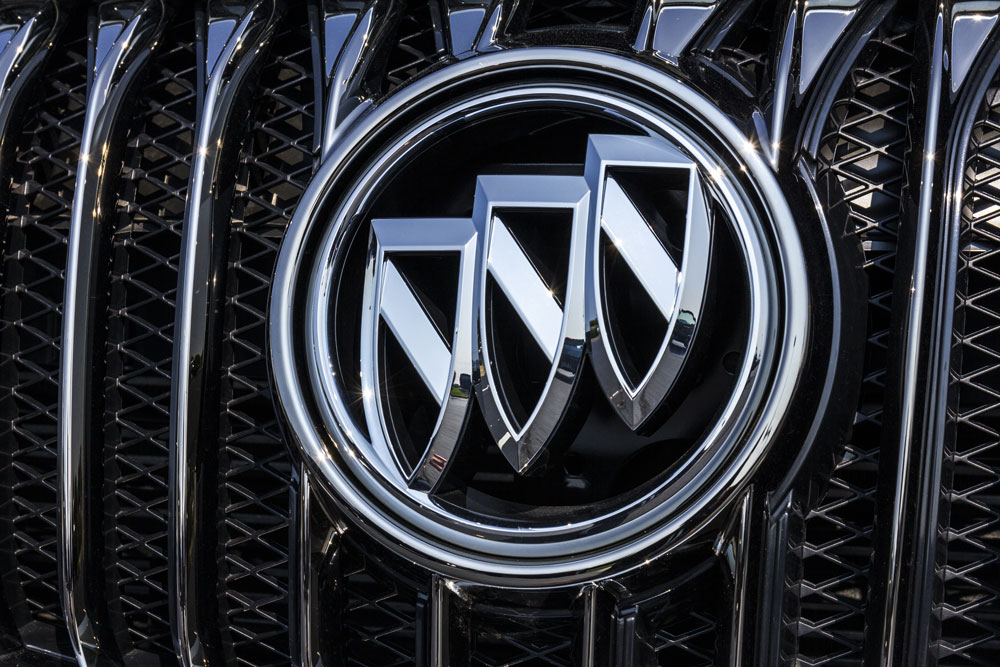 Keys are getting smarter and smarter. Depending on the model and model year of your Buick, it may not be as simple as replacing a key.
A Buick key replacement used to involve a quick cut of a key so that you could be able to insert it into the ignition.
Now, you might not even have a key. Some of the latest key fobs allow you to start your ignition without a key at all.
Your fob may have all sorts of different features:
Remote start
Door locks
Trunk release
Alarm
Regardless of what features your fob has, you want to make sure that you keep those features during a Buick key fob replacement.
By working with a locksmith, you can make sure that you get the same fob and that it is programmed to operate your Buick.
When our locksmiths are out, we can provide you with as many fobs as you need.
It can offer convenience so that everyone in your household (or your workplace) has a fob. If you misplace a fob, there's always a backup available to you.
Whether you lost your fob or you want a backup one, we can help you.
Simply provide us with the VIN of your Buick – and we'll need to see some ID to ensure you're the rightful owner, too.
Can I Replace the Batteries in My Buick Key Fob?
Often, a key fob will stop working because the battery has died. The average battery in a Buick key fob will only last for one to two years – and considerably less if you keep the key fob stored inside of the vehicle at all times.
Most of the time, your Buick will tell you when the fob battery is getting low. You will want to replace the battery before it dies completely. Most Buick fobs will take a CR2032 battery, but you can check the specifics in the owner's manual.
The fob has a small panel that allows you to access the battery. You just need to be cautious not to scratch the casing when you open it.
While you can replace the battery on your key fob on your own, it's often easier to let a professional locksmith do it. This ensures that your fob is not damaged. It also makes it possible to do any reprogramming that may need to take place.
Plus, if your fob dies completely, you may not have the ability to drive down and get a battery. A locksmith can visit you wherever you are in order to take care of the battery replacement.
How Much Does Buick Key & Key Fob Replacement Cost?
It's important to look at the cost of a Buick key replacement. You don't want to spend more than what's absolutely necessary. While your first thought might be to call the dealership, this can be a mistake.
Dealerships will often charge hundreds of dollars for a Buick key fob replacement. The reason for this is that they have to provide you with a genuine fob. Additionally, they don't offer these services on a daily basis. They don't have the skills, so the process takes twice as long.
Further, the dealership charges higher rates than local locksmiths because they have to pay for all of their overhead – including that sparkling dealership that you'll wait in while the work is being done.
By choosing a local locksmith, the prices are going to be considerably more affordable.
At Express Locksmith Houston, we have the skills to provide you with a cut key or a programmed fob considerably faster. We also have lower overhead. We come to you, offering you both affordability and convenience.
In many instances, to copy a key is $89, but to generate a key from scratch starts at $189 (depending on the vehicle).
Much of it depends on what kind of fob you want, how many keys you need to have cut, and even what model and model year your Buick is.
Replace Your Buick Keys or Key Fobs with Express Locksmith Houston
The moment you find yourself without a working key or key fob for your Buick, contact us at Express Locksmith Houston.
We can get a professional locksmith dispatched to you quickly, day or night. We'll have the knowledge and tech to cut keys and program fobs regardless of your Buick model.