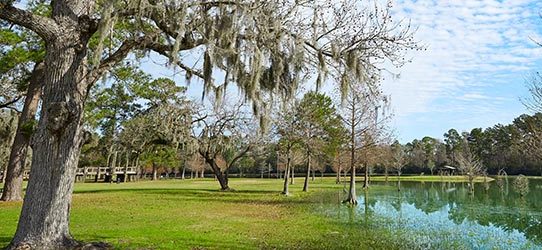 Express Locksmith is your friendly and fast locksmith in Tomball. We're here to respond to any and all emergencies you might face with home and auto lockout situations, 24/7 and even on holidays. Need
master key systems
installed or business locks switched out? We can handle that for you as well, and with the best rates and service in the local area.
Auto Locksmith in Tomball, Texas
Your neighborhood auto locksmith is here to help with any type of vehicle lockout. We can quickly and affordably assist with lost keys, keys locked in your car or even a key broken off in a lock. We can make copies of electronic keys and keys with transponders as well!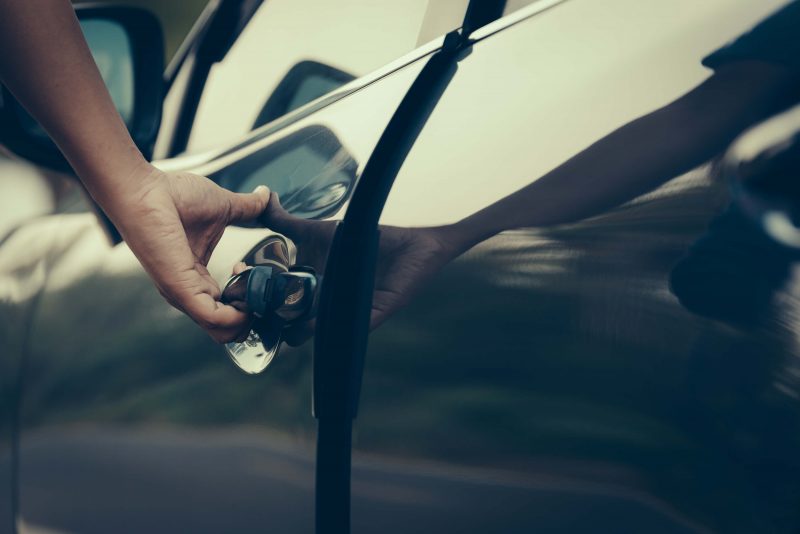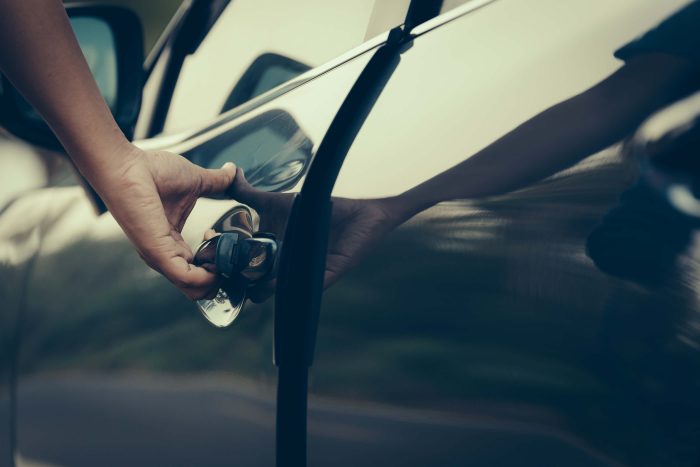 Ignition Lockouts
Car won't start? Whatever the issue might be, we can fix it for you with just one quick call. We can replace all types of keys for you on site, including programming new electronic remote starter fobs. We can extract broken keys for you, and even rekey your ignition cylinder if need be.
Door Lockouts
All it takes is a phone call to quickly get your car doors opened up. Don't worry if you've locked your keys in, it happens all the time! We'll help you avoid a costly repair bill by opening your vehicle up with no damage.
Trunk Lockouts
Spare keys are often kept in the trunk, but what happens when you lose your main keys and the trunk is still locked? Our locksmiths can quickly and easily open the trunk for you to get you back on the road with as little trouble and expense as possible.
Smart Keys
Losing an electronic fob or a transponder key isn't the end of the world. Our team has the ability to create new copies of most of these types of keys for you.
Key Replacements
Automotive keys of all types can be replaced even if you are missing the originals. Whether it's a mechanical, laser cut, electronic fob or transponder, we can usually create replacements for you upon arrival.
Residential Locksmith Services in Tomball, Texas
Our residential locksmith service is available on call for any issues you might have in your home, 24 hours a day and seven days a week. Our services include opening up your front door during a lockout situation, repairing or replacing damaged locks, changing out cylinders so that you can use a new key with the same lock, installing brand new locks for you, or assisting with issues with your home safe. Most of our services only require about 20 to 30 minutes of time once a locksmith arrives at your home. We can even help if you just want to upgrade the locks on your doors, windows or garage.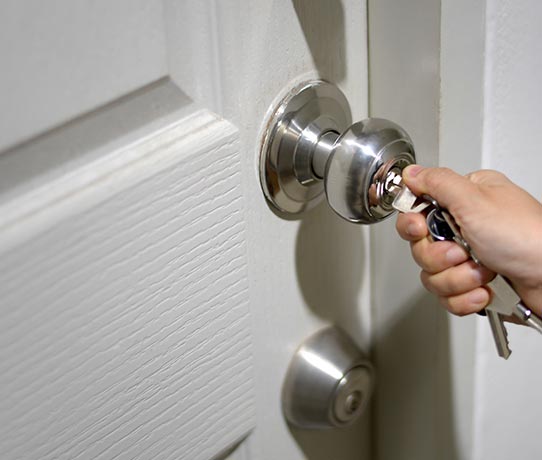 Emergency Services
Unexpected home lockouts are stressful, but they don't have to be. Give us a call and in most cases we'll have you back inside within 30 minutes. Our on-call locksmith services in 77375 are also available 24/7 for interior locks (like a bedroom or bathroom door), mailboxes, cabinets, safes and more.
Key Duplication
Residential key copying and creation is no problem for our experienced mobile locksmith service. At any time of the day or night, you can give us a call to have new keys fabricated on site (even if you've lost all the original copies) or have backup keys made quickly.
Rekeying
Need a key change at your home, but don't want to change out an entire lock? It's no problem with our rekeying service. This service simply changes out the cylinder of the lock so that a new key can be used with it. It's a simple and quick process and you'll be amazed at how affordable it is.
Lock Replacement
If a lock is damaged or you want to upgrade to a higher security model, we can handle full lock replacements for you. Your new locks will be installed with no damage and perfectly fit to your existing frames.
Master Key Systems & Lock Installations in Tomball, Texas
A master key system provides you with the flexibility of having one key open multiple locks in a home or business. You can create a master key that opens any lock, and sub-master keys that only open certain specific locks. Regular keys can be assigned to just one lock in the system. These setups are ideal for businesses and rental properties.
---
Activities & Points of Interest in Tomball, Texas
Located toward the northwestern section of the Houston metro area, Tomball has traditionally been the place that city residents go when they want a more rural and slow-paced setting to live in. It's an affordable suburban area with a lot of parks and attractions to enjoy, and we've listed some of our favorites below.
Tomball Farmers Market
The Tomball Farmers Market offers fresh local produce and artisanal products every Saturday morning of the year. It takes place near the Railroad Depot Plaza.
Tomball Museum Center
The Tomball Museum Center isn't your typical museum; it's a cluster of homes originally built in the 1800s, stocked with vintage household items and farm equipment of the time to give visitors a sense of the region's history.
Railroad Depot
Rail fans will not want to miss the city's Railroad Depot, which has been converted to a museum containing memorabilia dating back over 100 years as well as model railroads.
DaVinci Artists Gallery
The DaVinci Artists Gallery is dedicated to the work of artists from the local Houston area. Check out the regular exhibits to find some really unique and interesting pieces for your home.
Birds of a Feather Antique and Vintage Marketplace
This unique marketplace features all sorts of antiques and vintage items.
Spring Creek Park
This popular park has 114 acres of trails along with campsites and RV parking. Other amenities include a playground for the kids and a number of different types of athletic fields.
Need a Locksmith in Spring, TX?
Express Locksmith handles all of your home, auto and business lock needs in the Tomball area with the best service and prices in the business. Call (832) 690-1640 anytime for immediate assistance.