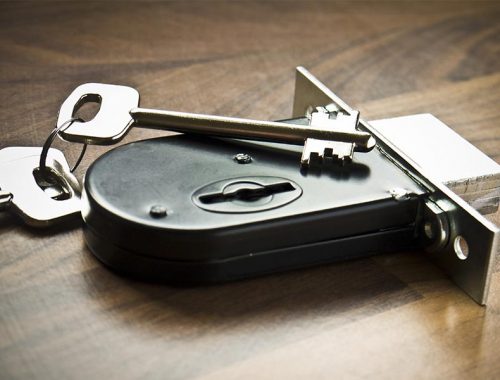 It is easy to get into a situation where you need the help of a locksmith. Whether you leave the house without your keys or lock your car without realizing the keys are inside, people get locked out of their property every day. Unfortunately, these problems tend to occur when you have no time to spare or already have a busy day planned so you do not have time to deal with delays.
When you need the services of a locksmith, you do not want to have to wait for a long time and miss the rest of your appointments. Our express locksmith service helps you get the situation resolved quickly and get back to your normal day. Plus, we keep our prices reasonable, even for emergency calls.
Contact Express Locksmith of Houston anytime you need locksmith services due to a lockout, change in living situation or another unexpected circumstance. Our team is here to help home and business owners anytime, including evenings, overnight hours, weekends, and on holidays. Check out our reviews from previous customers who talk about our fast service and affordable pricing.
High Security Locks
High-security locks provide an extra layer of safety for home and business owners who have a property in high crime areas or simply want an extra level of protection to feel more secure. These are locks and keys that offer a superior level of key control and have a more secure and complex lock cylinder inside, which makes them harder for criminals to pick. High-quality locks that provide increased security are tested and rated by the manufacturer, and though they might look the same to you from the outside, the experienced eye can distinguish the upgraded security features. The only way to ensure that you are really having a high-security lock installed is to have the installation done by an experienced locksmith who can help you choose the right lock, install and test the lock assembly and ensure it works properly before leaving.
High-Security Lock Installations
Keeping your home or business safe and secure is high on most people's list of priorities. Most become accustomed early in life to locking doors behind them. But not all locks are created equally. Not all criminals are created equally either. Some are more persistent than others. You never know when you will get a persistent person trying to break in, and when a high-security lock will be needed.
What is a High-Security Lock?
High security locks are designed to provide greater protection than standard locks, and protect from both internal and external criminals. If a facility is identified as high risk, it is more likely that they will seek out a high-security lock system. Such a system may include locks, deadbolts, and access control systems. Since these systems are harder to break through, they are also more expensive and have higher standards when it comes to resisting entry.
Benefits of a High-Security Lock
Some basic benefits of a high-security lock include:
Drill Resistance
A regular lock can be overcome with the use of a drill, and while a casual thief may not bother bringing a drill, a serious criminal will. A high-security lock uses hardened steel ball bearings and drill plates that protect against drilling.
Heavier Hardware
While some basic locks are filled with plastics, and are even hollow in places, strong metals are used to make it less likely that the lock can be compromised.
Patented Keyways
With most locks, a copy can be made of the key at a local hardware store by just about anyone who gets their hands on a copy. High-security locks use patented keyways which can only be copied at a limited number of places.
Stronger Bolts
By using heavier metals, bolted locks cannot be broken my standard tools or brute strength.
24-Hour Emergency Service

If you are having trouble accessing your home, business location or even your car, you do not want to have to wait until business hours start to get help. That is why we are available anytime you need us, whether day or night. Simply call us anytime you need the services of an experienced locksmith and we will dispatch a member of our team to help you immediately.

Key Duplication

Regardless of the kind of key you have, our experienced team members can make a duplicate for you while you wait. From old fashioned keys that open classic locks to modern keys that incorporate the latest technology, we have both the skill and tools to easily make copies for you. Our mobile locksmith service can make you a spare key to gain access to your vehicle if the keys are locked inside or cut the keys to allow you to get back into your home within minutes of arrival.

Lock Replacement

Replacing a lock at your home or office is a simple process for our experienced team. We can upgrade your lock to a newer model one that provides a higher level of security so that you can feel better protected when we leave. This process is done quickly but with the utmost attention to your door and the doorframe so there is no damage left behind.

Rekeying

There are many times in life that you may need to revoke access to your property, whether it's due to a guest overstaying their welcome in your home, a renter being evicted from your rental property or a long-term employee leaving your business. Instead of having the entire lock replaced, the faster and more affordable choice is often to have the lock re-keyed. During this process, the locksmith replaces the inside portion of the lock so that the old keys cannot be used to access the property. This can be completed quickly and without any adjustments being made to the door surface itself. We can easily complete this process for you at a residential or commercial location.
What is the Difference Between a High-Security Lock and a Regular Lock?
When you hear about a high-security lock, you may wonder if it is just an excuse to charge more for a lock. The truth is these locks cost more because they are far more secure. While regular locks are made of cheaper metals and even plastic, high-security locks are drill and pick resistant. High-security locks are made of materials such as steel and brass. They also have limited places where keys can be copied, so there is no need to worry about extra keys that might be floating around. High-security locks also offer lifetime warranties, while standard locks lack that kind of protection because they are easily breached by anyone who is determined enough.
When Might I Need a High-Security Lock?
If you are in a home where you don't own much and are in a neighborhood known for its safety, a high-security lock may not be worth the extra expense. You can take some precautions, like using a deadbolt, but determined burglars are more likely to bypass the front door and come in through a sliding door or a window. A good security system with cameras may be a better way to keep your home safe.
Businesses with sensitive and valuable information are more likely to benefit from high-security locks. These locks are bump and pick resistant, and include rotating disk locks, slider locks, and magnetic key systems.
If you have rotating staff that needs access to your building, having high-security locks will limit the ability of employees to make copy of keys and gain access when they no longer work at the company. Homes and businesses with more standard locks often have to replace locks several times, when a single high-security lock would offer more permanent protection.
Get High-Security Locks Installed Today
At Express Locksmith in Houston, our mobile locksmiths are highly knowledgeable and trained in the installation of a wide variety of high-security locks, as well as more standard varieties. Having an extra layer of protection keeps both home and business owners feeling more safe and secure, and our experienced locksmiths can help you identify gaps in your security, and provide guidance on how to keep your business or family secure, all at reasonable prices. To learn more, or to upgrade your locks to high-security locks, contact us at 832-690-1640.
If you need locksmith services in a hurry in the Houston area, contact Express Locksmith today to get fast, friendly help from our qualified team.