Key fob replacement for nonfunctioning smart keys requires a special skill set. At Express Locksmith Houston, we keep up with the latest technology so that our technicians can meet customer needs. We have a full range of automotive locksmith services. However, we are well-known for our key-fob and smart-key mastery. Let us help you fix or reprogram your fob today.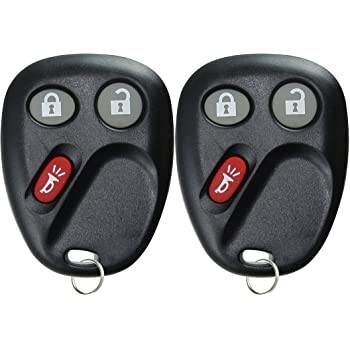 Express Locksmith
When you're in a hurry, it's easy to leave your keys in the car. Don't get frustrated, call Express Locksmith in Houston for mobile assistance in recovering your keys. When your fob stops working or your child locks the keys in the trunk, our licensed and insured locksmiths can retrieve them in minutes.
Get to a safe place and call us for fast services, whether you're in your driveway, a dark parking lot or at the office. We also come to your home when you need a full-service residential locksmith. Getting locked out of your home immediately raises your anxiety levels. That's why our emergency locksmith services are available day and night.
Newer vehicles have smart keys that lock and unlock your car using microchip technology. If you get locked out of your vehicle, we can reproduce the signal and unlock the door. We also reprogram fobs that no longer work.
With traditional keys, it's relatively easy to make a copy. However, only specially trained locksmiths know how to reprogram your fob or transponder. You can go to the dealership, but they often charge an exorbitant fee. Another option is calling an experienced automotive locksmith to replace it for you, with or without the code.
Key Fob Programming

A key fob contains a remote control in the head. Reprogramming these keys often requires professional vehicle locksmiths. Whether or not your's has has a transponder chip, our locksmiths can get it reprogrammed and working again. When it works, you can conveniently access your trunk, panic alarm and car locks and, in some models, start the engine remotely. Our trained fob programmers can program your fob when it loses the signal.

We won't give up until we've tried every trick we know to ensure that you have a good outcome.
We Carry Key Fobs for the Following Vehicle Makes
Different makes and models of cars have different key fobs. Express Locksmith Houston carries options for dozens of brands. There are standard remotes that include a door lock and unlock button, a panic button and a truck remote. They are distinct in that the key-piece and remote are separate. Flip fobs, also called switchblade keys, are slightly different. You simply push the button and the key-piece appears, much like a switchblade. The key and remote form a single unit.
Remote head keys are keys with the remote and keys as part of the same unit, with the metallic key-blade attached to the head, which contains the electronics. Smart remotes often have push buttons start functionality. These fobs are becoming more common as more car manufacturers adopt the technology. Not all locksmiths can repair and replace newer models, but our Express Locksmith technicians can.
Whether you own a Dodge, Jeep, Chrysler or Ford car or truck, you can trust us to get you into your vehicle and get your key-fob working. We carry both foreign and domestic brands such as Honda, Lincoln, Mercury, Toyota, Mazda, Scion and Acura. Car owners looking for help with their Audi, BMW, Jaguar and Infiniti vehicles trust us with their imported or customized vehicles with key fobs.
Other makes and models that we carry include Cadillac, Buick, Hyundai, GMC and Chevrolet. Some of our returning customers include cars from every size and shape such as Isuzu, Kia, Land Rover, Lexus, Mercedes and Mini Cooper. If you have a Mitsubishi, Nissan, Pontiac, Saturn, Subaru or Suzuki, call Express Locksmith to fix your key-fob in Houston, TX.
Key Fob Replacement in Houston, TX
Contact Express Locksmith online today with questions about replacement and reprogramming services. You can call us 24/7 for emergency car and residential locksmith services in the Greater Houston Area. Call (832) 690-1640 for immediate service if you need help.