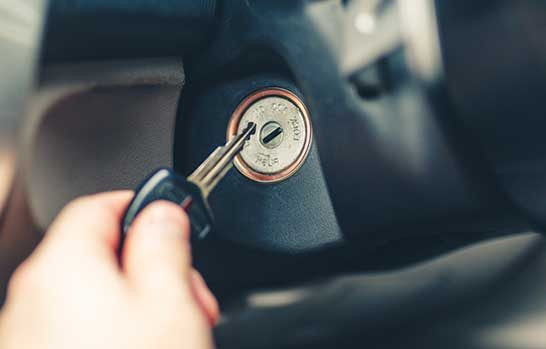 Do you need to change your locks? Are you looking for a professional who can help you rekey your locks? If so, you understand that this is a significant security concern. Therefore, you have to rely on trained professionals who can do this for you the right way. That is where we can assist you. We are
Express Locksmith
, and it is our honor to provide you with exceptional locksmith services in Houston. Take a look at how we can help you change, rekey, and adjust your locks! That way, you know that your building is kept safe and secure. 
At Express Locksmith, we can provide lock change and rekeying services in a variety of situations. A few common situations we address include: 
If you have recently purchased a new building for your business, you need to change the locks to make sure only you can access them. We can help you address this quickly. We understand exactly what it takes to install new locks for your business. You might be thinking about handling this yourself; however, you want to make sure this is done properly, as this is going to play an important role in the security of your business. Let us handle it for you.

Perhaps you recently purchased a new home. Maybe you have recently had a change in your living situation. Regardless, you could be thinking about rekeying your locks or changing them entirely. We can help you with that. We can help you find the right lock for your home, making sure that you feel comfortable when you go to sleep at night. Count on our professional team to keep you safe.

If you are having issues with the lock on your car, you may need to have them changed or rekeyed. This might even be necessary if you have recently purchased a new vehicle. Our professional can take a look at the locks you currently have on your car. Then, we can advise you on exactly what has to happen in order to change your locks successfully. No matter what kind of car you drive, we are confident we can help you.
We understand that you may have additional concerns when it comes to the safety and security of your specific locks. That is why we offer high-security locks as well. Nothing is more important to us than the safety and security of our clients. Therefore, we have worked hard to expand the wide array of locks that we provide. Our high-security locks are able to stand up to the toughest challenges. If you would like to learn more about these specific locks, feel free to reach out to us today! We will work with you personally to help you find the perfect locks for your situation. 
How Much Will It Cost to Have my Locks Changed? 
We understand that you have questions and concerns when it comes to the price of changing or rekeying locks. The exact price is going to depend on a number of factors. The number of locks you are changing, how many cores are present, and whether it is a residential, commercial, or vehicular establishment are all going to play a role. Furthermore, when we come out to change your locks is also going to impact the pricing. In general, you should expect the cost to change or rekey a lock to be between $30 and $90; however, it is more expensive to rekey a residential establishment than a commercial one. Furthermore, the price of changing the lock on a motor vehicle will also vary depending on the type of vehicle. We will be happy to provide you with a quote on your lock services. Give us a call today to speak to a member of our team!