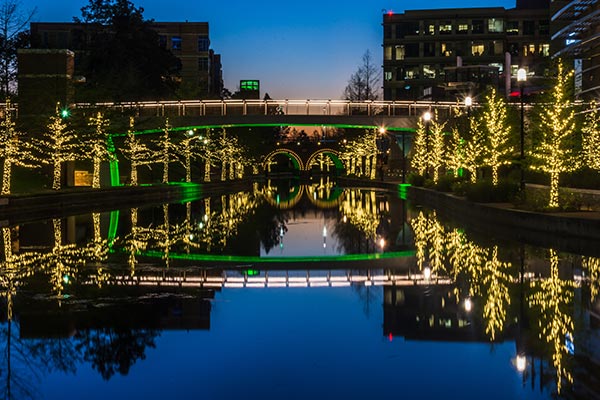 At
Express Locksmith
, we have chosen our company name to match the nature of the services we deliver to clientele throughout Texas. We understand how frustrating it can be when you get locked out of your home accidentally, or when you lose your keys to the office. That's why we make our quick and reliable services available to customers around the clock, since these kinds of accidents frequently happen at the most inopportune moments.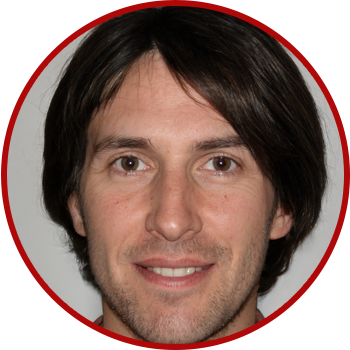 Managed to lock my keys in my car with it still running. Turns out they had a technician 3 blocks away finishing up another job. He got here and unlocked the door in under 10 minutes. Made a spare key for me and gave me a great deal too! THANK YOU!!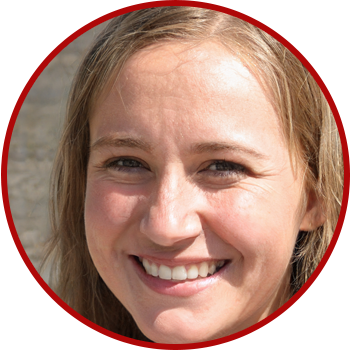 Express locksmith is THE best! Very quick to respond and I appreciate his honesty when it comes to price and service. Definitely will use again. Fast. Efficient. Professional. Punctual. Reasonably priced. That was my experience. Highly recommend.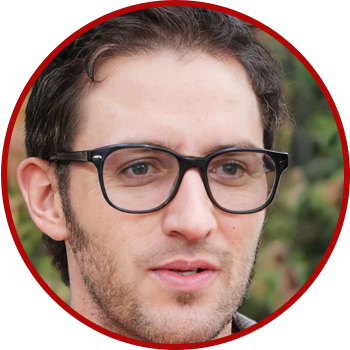 Matthew
The Woodlands, TX
Great service. We needed a new lock and deadbolt and they were able to come out the same day. Offered a variety of locks in all prices before letting me decide on what we would get. Overall I'm very happy and will recommend to everyone I know.
Auto Locksmith in The Woodlands, Texas
There's never a good time to be locked out of your car and, in fact, it always seems to happen under the very worst circumstances, such as when you're in a hurry, it's raining outside, and there's a meeting you have to be at in 10 minutes. Regardless of the circumstances or the situation, we can have a team dispatched to wherever you are to restore access to your vehicle, so you can be on your way in the least amount of time.
There are a number of automotive lockout situations which can occur with your vehicle, beginning with an ignition lockout, which is a situation where you can't even turn the key in your ignition. We can help you overcome this situation in short order, and re-establish your vehicle to good operational condition. If you just left your keys somewhere in the car and all the doors are locked, we can help you with this as well.
Sometimes your trunk gets stuck so that you can't open it, and we'll be able to open your trunk for you so you can retrieve whatever you need. If you happen to have a smart key which contains a chip in it that sends an electronic signal for opening your vehicle, we can reproduce the signal if you can't locate your smart key. In cases where you just completely misplaced or lost your keys, we can replace your car key for you, for any major brand of vehicle, including those which use smart keys.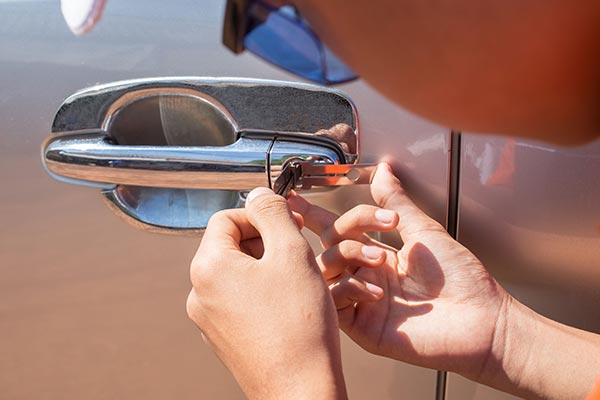 Ignition Lockouts
Sometimes a mechanical issue makes it so that your ke will simply not turn in the ignition, preventing you from using your vehicle in any way. For days where this happens, contact us to have a technician on-site, making sure that your vehicle is ready for use.
Door Lockouts
One of the more common types of lockouts that occur, this is when the keys are accidentally locked inside of the vehicle, and you do not have a spare on hand to get inside of your vehicle. When this happens you don't want to be standing around trying to figure out how to get your door open, so our technicians are available to help you get back in your vehicle.
Trunk Lockouts
The trunk in many vehicles has its own dedicated lock, and these can often jam, locking you out of a vital segment of your vehicle. Express Locksmith is ready to help when this happens, and can have technicians on site to get your trunk open.
Smart Keys
Many cars today are equipped with smart keys in the interest of ease of access and use, but this can sometimes result in being completely locked out, either due to a malfunctioning fob, or other issues. Our experienced technicians will be able to determine the exact issue, and help get your doors open so that can easily go about your day.
Key Replacements
Sometimes your keys are lost completely, and rather than head to the dealership, you can call a qualified auto-locksmith to make use of our expert key replacement services.
Residential Locksmith Services in The Woodlands, Texas
Ordinarily, the keys and locks to your home are meant to protect you and help keep you safe, but when the keys are on the inside and you're on the outside, everything changes. We can provide 24-hour emergency residential locksmith services to help you gain access to your residence again, as soon as possible. If you have locks which have become old or damaged and need to be replaced, we can install modern new locks which are totally reliable and will offer outstanding protection.
If you need your keys and locks changed at your home for some reason, for instance, if you've just moved in, we can do that for you very quickly, so you can have peace of mind again. Even if it's just a matter of providing you with duplicate keys that a family member might need, we can copy any residential keys you might have, and provide you with a perfect duplicate. It's always a good idea to have a spare set of keys anyway, so contact us when the need arises for a reliable spare set of house keys.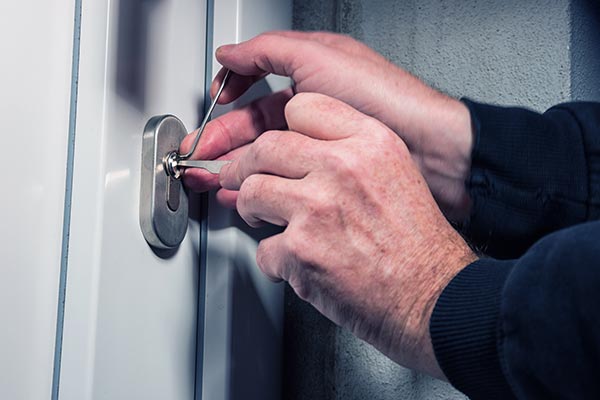 Emergency Services
When you are locked out of your home, it is rarely at a "convenient" time. This is why our technicians are available to help you 24/7, to make sure that you don't spend too much time locked out of your own home.
Key Duplication
Owning a spare key can be a life-saver in so many ways, as well as providing a serious peace of mind for homeowners. Our mobile technicians will be able to create duplicates of your keys, so that you won't have to worry about another lockout situation in the future.
Rekeying
Whenever you move into a new home, or lose your keys and aren't sure about the security of your home, changing your locks so that they respond to a new key can be the first essential step to feeling secure again. Our technicians can quickly and easily change the locks in your home, ensuring that only you have access.
Lock Replacement
In other cases, a complete replacement of the locks may be necessary. This can also be needed if the lock is damaged, or otherwise too old to work. Our technicians will be able to recommend new locks and deadbolts, and assist in the installation.
Master Key Systems & Lock Installations in The Woodlands, Texas
A master key system has a number of locks involved, and there are also a number of keys that provide various levels of access. A change key for instance, opens a single lock, but only the one it is intended for. A master key is capable of opening several locks that are of the same type so that a Master A key will be able to open all other A-type locks, and a Master B key will be able to open all other B-type locks. A grandmaster key will be one that is capable of opening all the locks in a master key system, regardless of their individual type.
This kind of system is frequently used in apartment buildings where a tenant would have access to only their own lock and their own apartment, but the landlord requires access to all apartments and all locks. This is an excellent key system for brick-and-mortar businesses, and everyone who has some kind of business like this would benefit by having a master key system installed for extra protection and safety.
Activities & Points of Interest in The Woodlands, Texas
It is a community that has been master-planned and built-in close proximity to the Houston–Sugar Land metropolitan area of Texas. The excellent opportunities for employment in the area has contributed to its rapid growth. In addition to employment opportunities, there are plenty of nightlife and entertainment opportunities as well.
The Pavillion
The Pavilion routinely holds somewhere between 50 and 70 events every March through December, staging presentations which range from rock music to classical.
Restaurant Row
There are any number of fantastic modern eateries and dining areas, and a sparkling new development along the shoreline at Hughes Landing, which is also referred to as Restaurant Row.
The Woodlands Children's Museum
The Children's Museum will provide hours of fun and educational activities for children and adults alike. Structured around the idea that play is integral to life, the museum presents exhibits, education programming, and special events that have been designed to build the skills of children.
The George and Cynthia Woods Mitchell Library
The George and Cynthia Woods Mitchell Library is a historic center that caters to the entire area, and in 2017 joined the national network of Family Place Libraries, providing the entire community with early childhood development and learning opportunities.
The George Mitchell Nature Preserve
Part of the Montgomery County Spring Creek Greenway, the George Mitchell Preserve offers nearly 1700 acres of land for public use, including a two-mile hiking trail, three miles of biking trails, and some lakeside paths to enjoy.
Need a Locksmith in The Woodlands, TX?
With a wide-ranging community, Woodlands, TX consists of many areas we service; from 77354, 77380, 77381, 77382, 77384, and 77387, to 77393. It is an extremely eclectic community with all different types of home styles, ranging from starter homes to condos, brownstones, townhomes, apartments, and even brand-new homes situated on golf courses. There is literally something for everyone.
There are so many reasons that you may end up needing a keymaker today, and while we hope that you don't end up in one of these situations if you do end up needing one you need to be able to contact a company that you can trust. In these instances, our company is available 24/7 at (832) 690-1640. You can also contact us here on our website through our convenient online form.
The Woodlands Locksmith FAQs
Have additional questions for our team? Please contact us today!
Q: How Much Do Residential Services Cost?
Lockouts: $85-150
(M-F, 8-8),
$150-250 (Evening / Weekend & Holiday)
Lock Re-key or Tumbler Combination Change: $89 (up to 5 cores)
Residential Knob Lock, Grade 1, 2 Duty (includes installation): $75-145
Residential Deadbolt Lock, Grade 1, 2 Duty (includes installation): $85-220
Drilling Wood or Metal Door for Lock Installation: $45 -180
High Security Locks (includes installation): $120-420
Residential Handle Set (includes installation): $180-550
Entry Door Levers (includes installation): $120-250
Installation of Pre-Purchased Locks: $39-150
Mail Box Lock Change: $85-135
Small Safe Lockout: $120-250
Q: How Much are Commercial Services in The Woodlands?
Lockouts: $85-150
(M-F, 8-8),
$150-250 (Evening / Weekend & Holiday)
Lock Re-Key or Tumbler Combination Change: $30-85 per core
(2 core minimum)
Commercial Knob Lock Grade 2 Duty (includes installation): $120-250
Commercial Deadbolt Lock Grade Duty (includes installation): $120-250
Adams Rite Deadlatch (includes installation): $85-190
Mortise Cylinder Lock (includes installation): $85- 190
Rim Cylinder Lock (includes installation): $85-190
Heavy Duty Grade 1 Lever Lockset (includes installation): $180-350
Exit Device Trims (includes installation): $320-750
Push Bar Devices (includes installation): $320-750
High Security Locks (includes installation): $150-450
Mail Box Lock Change: $85-135
Small Safe Lockout: $120-250
Q: How Much Does an Automotive Keymaker in The Woodlands Cost?
M-F, 8-8 Evening / Weekend & Holiday
Small Cars: $65 $85
Midsize Cars: $85 $105
BMW / Mercedes / 18 wheeler $145 $165
Q: Is There Different Pricing for Services After Hours?
Residential:
Lockouts: $85-150
(M-F, 8-8),
$150-250 (Evening / Weekend & Holiday)
Commercial:
Lockouts: $85-150
(M-F, 8-8),
$150-250 (Evening / Weekend & Holiday)
Automotive:
M-F, 8-8 Evening / Weekend & Holiday
Small Cars: $65 $85
Midsize Cars: $85 $105
BMW / Mercedes / 18 wheeler $145 $165
Helpful Resources for Homeowners & Vehicle Owners in Spring, Texas
• The Woodlands, TX Census Bureau QuickFacts
• The Woodlands Department of Motor Vehicles
• Montgomery County, Texas Official Website
• Harris County, Texas Official Website
• The Woodlands Current Traffic Conditions
[the_ad id="942″]
[the_ad id="965″]