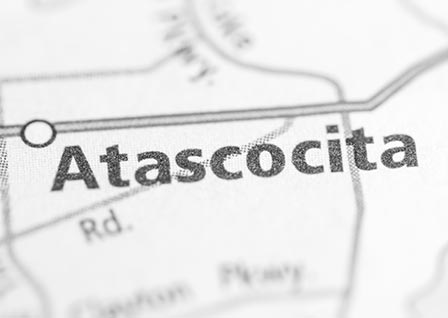 Are you looking for a locksmith in Atascocita, Texas? Would you like the help of trained professionals who can help you with all of your locksmith needs? Look no further than Express Locksmith. We have the tools, training, and expertise to help you with all of your mobile locksmith concerns. Take a look at some of the services we provide below!
Auto Locksmith in Atascocita, Texas
As an auto locksmith in Atascocita, Texas, we have the experience to help you with a wide range of auto locksmith issues. Some of the common problems that our team handles include: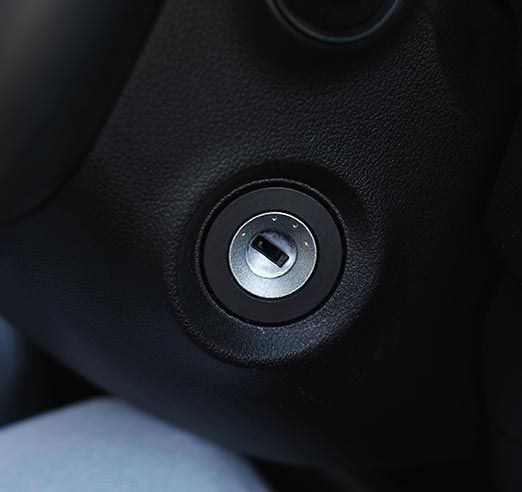 Ignition Lockouts
Ignition lockouts are among the most common concerns that we address. We know that it can be frustrating if you turn your key and your car doesn't start. We will do everything we can to respond to your concerns quickly and efficiently, ensuring that you get back behind the wheel of your car as quickly as possible.
Door Lockouts
If you have suffered a door lockout, know that you are not alone. We handle countless calls from people who lock their keys in their cars every year. Therefore, we have accrued a tremendous amount of experience handling door lockouts. We can pop your car door quickly and make sure that you get your keys back safely. Then, you can get on with your day.
Trunk Lockouts
Trunk lockouts are a different issue. Most cars have different locks installed on their trunks when compared to their car doors. Therefore, you need to rely on professionals who have been there and handled this issue in the past. That is where we come in. We know how to take a look at your trunk situation, unlock it, and get your keys back quickly.
Smart Keys
While technology has come a long way, you also need it to work properly. Smart keys work using a transponder that sends a signal to your car. If your smart key is not working, then there might be a problem with the transponder. We can address this issue for you and get your smart key working again in the blink of an eye.
Key Replacements
If you need a replacement key for your car, then you could go to the dealership; however, this is going to cost you a significant amount of money. Instead, count on us to help you find a suitable key replacement at a fraction of the cost. We are here to help you address all of your key replacement needs in Atascocita, Texas.
Residential Locksmith Services in Atascocita, Texas
If you are in need of a residential locksmith in Atascocita, Texas, then Express Locksmith is the way to go. Our team is here to help you with all of your residential locksmith needs as quickly as possible. Some of the services that we provide include: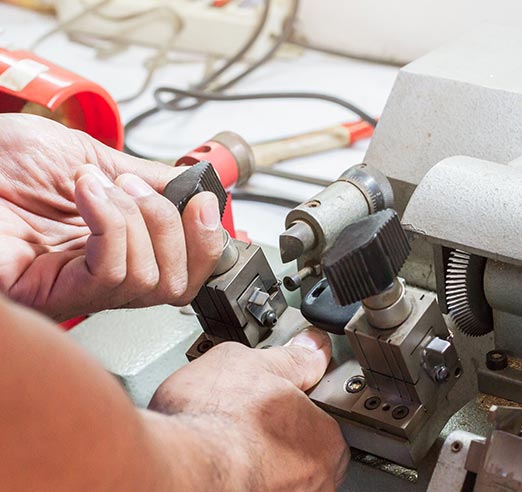 Emergency Services
When it comes to emergency locksmith services in Atascocita, Texas, we are available 24 hours per day, seven days per week. We can show up at your house and get you in as quickly as possible. Some people have even gotten concerned because we have gotten in so quickly! Remember that this is our career, so we are supposed to be able to do this!
Key Duplication
We also handle key duplication services in Atascocita, Texas. If you need to make a new key for someone in your family, a friend, or because you have just bought a new home, then we have the tools to get the job done for you.
Rekeying
Sometimes, you might need to rekey your locks. This simply means taking the current locks and changing them to match a new set of keys. While this might sound like a complicated process, we have the experience to handle this for you quickly. We can make sure that your locks are completely rekeyed in an efficient manner.
Lock Replacement
There might be situations where you would like to replace your locks entirely. We have the tools to handle this for you as well. We can take a look at your current locks and figure out which replacement locks would work well for you building. Trust us to make sure that you and your family stay safe.
Master Key Systems & Lock Installations in Atascocita, Texas
At Express Locksmith, we handle master key systems and lock installations in Atascocita, Texas as well. We strive to be your one stop shop for all of your locksmith needs in 77396. If you need key systems or locks installed, then give us a call!
Activities & Points of Interest in Atascocita, Texas
During the time that we have spent in Atascocita, Texas, we have fallen in love with the local area. Some of our favorite spots include:
Lindsay/Lyons Park and Sports Complex
Atascocita, Texas is a place for people who love sports and this complex is one of the most popular spots. Filled with countless athletic and recreational activities, this is a great place to get outside and get some exercise.
Waterworks Education Center
Those who are looking to have a bit of fun in the water while also learning about something new should check out the Waterworks Education Center! There is always something going on that can help everyone cool off and beat the heat of Atascocita, Texas!
Old MacDonald's Farm
Atascocita, Texas has its roots in farming and one of the top ways to learn more about the history of the area is to visit this farm. Complete with exhibits and tours, this is fun for the whole family!
Sheldon Lake State Park
Getting out on the open water is a great way to beat the heat in Atascocita, Texas. At Sheldon Lake State Park, there is no shortage of water activities! Swing by and check it out!
Jesse H Jones Park & Nature Center
The plants and animals of Atascocita, Texas are gorgeous and we live right alongside them. Therefore, why not learn more about them by paying a visit to the local Jesse H Jones Park and Nature Center? Learn more about the ecosystem of our local area!
Speedsportz Racing Park
Anyone with a need for speed has to check out the local racing park. Complete with fun activities and events, this is an awesome place for those in need of an adrenaline rush!
Need a Locksmith in Atascocita, TX?
Do you need a locksmith in Atascocita, TX? Then look no further than Express Locksmith. From the first day we opened our doors, we have placed the citizens of Atascocita, Texas first. We would be happy to do the same for you. If you would like to learn more about how we can help you, give us a call today!