Your leading Houston locksmith provides fast, reliable service 24 hours a day. Our mobile service provides a full range of home and auto lockout services on call. You'll be pleasantly surprised by our low rates and the quality of our service!
Our mobile technicians are able to provide most services on site, without having to leave the scene. We can immediately open home and auto locks of all types, fabricate new keys, replace locks, change out cylinders, extract broken keys and more.
We're available whenever you need us: 24/7, even on holidays. Our company is fully licensed and insured, and is accredited by the American Locksmith Association (ALA). Keep our number in your phone, and you'll never have to stress out about a lockout situation in Houston again!
Replacement Car Keys
Lost or broken auto keys can create a lot of chaos in your life in a very short time. Fortunately, it's an easy problem for our mobile locksmiths to fix.
Why Choose Us?

American Locksmith Association
---

Licensed and Insured:
B-07357401

---

24/7 Services
---

100% Satisfaction Guaranteed
Lost your car keys entirely? Not a problem. As long as you have identification and proof of ownership, it's possible for one of our locksmiths to fabricate new keys for you on site. This applies to both mechanical and electronic locks; new electronic key fobs and transponders can be programmed for you as well.
We can also extract broken keys for you. It's normal for the teeth of keys to wear down over time, and eventually they may stop catching on the lock. You try to turn the key, the cylinder doesn't turn with you, and the key snaps. Fortunately, we can extract broken keys and even rekey the lock if it is damaged.
Non-emergency replacement services are also available for all sorts of automotive keys as well. If you have a coded ignition key, you can simply provide us with the code and we can create the replacements for you at your convenience.
Replacement Key Fobs

Our automotive locksmiths can create new key fobs (the small electronic devices used to open the vehicle and start the engine) for many types of vehicles. If your car is more than a few years old, it's quite possible that this could be a substantial savings over going to a dealer for a replacement.

Generally speaking, key fob programming usually doesn't take more than 30 minutes or so. An additional replacement mechanical key can be created in under an hour.

New fob programming is all about the automotive manufacturer's policies and security technology. The newer a car is and the more sophisticated security features it has, the more likely you will need either the dealer or a locksmith with that specific manufacturer's certification to have a replacement fob made. Our technicians have certifications from a number of major manufacturers and we are always adding more. Replacement key fobs for older vehicles are usually quick and easy to make for skilled automotive technicians such as ours, and the cost is almost always far below what a dealer would charge.
Auto Auction Locksmith Services
Express Locksmith assists the auto auction industry with a variety of services, including making the process of obtaining keys easier and more affordable.
We help you to increase profits by reducing vehicle turn time, streamlining your operations, and providing mobile on-site replacement of both mechanical and electronic car keys.
We have one of the area's largest inventories, and our locksmiths are certified by major manufacturers and equipped with the most recent mechanical and electronic tools. Our prices, service and reliability are #1 in the Houston area. We'll quote you a rate and come up with a schedule that works for you, and we also customize your invoices to suit your needs.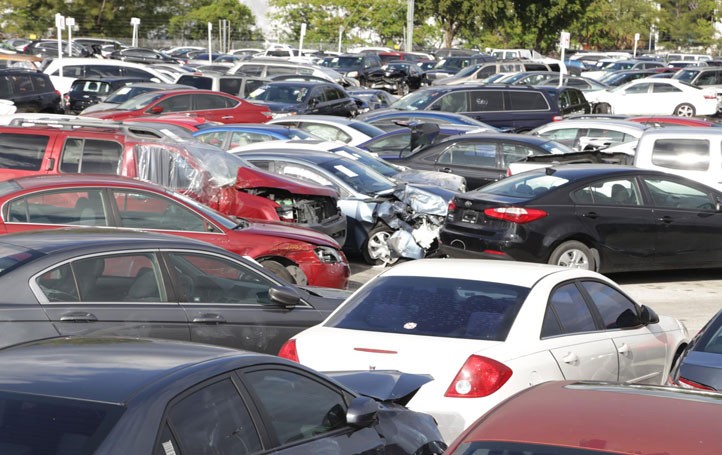 Used Car Dealer Locksmith Services
The mobile team at Express Locksmith is proud to support the used car industry with all the services it requires. Whether it be cutting or programming of new keys, on-site key or lock replacements, or emergency entry, we're always available and can work with you on your schedule.
We can assist with making your operation more efficient and reducing vehicle turn time by managing your key inventory. Our high-quality keys are ideal for promoting as backups to customers, and we service both mechanical keys and electronic fobs / transponders.