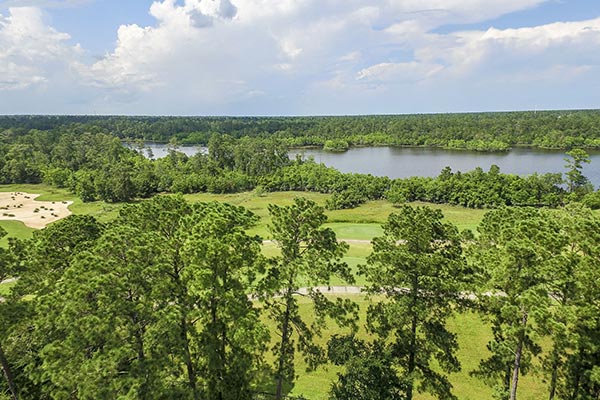 If you've ever been locked out of your home for some reason, you'll know how frustrating an experience that can be. While you might be tempted to try and crawl through a window opening or some other emergency access, your best bet is always to contact
Express Locksmith
. There is no time of day where we can't be there quickly to help restore access to your home or your place of business.There are literally tons of reasons this might happen to you, but regardless of the circumstances, we can help you recover from it at literally any time of day whatsoever. We take great pride in offering a truly 'express' service that will restore order for you at the very earliest opportunity. When you're denied access to your place of residence for any length of time, it can be very disconcerting and very frustrating – we can provide the best solution in the fastest way possible.
Very helpful. I was just calling around for quotes and express locksmith told me how to avoid spending money and fixing the problem myself. Absolute wonderful and honest company.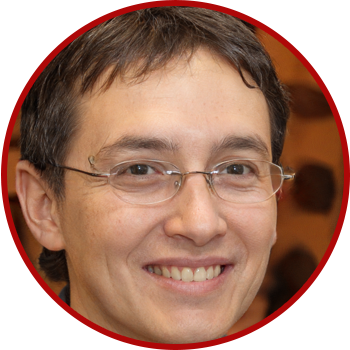 I lost my key and they answered on the first ring. Drive out to my location and made me a new key in 20 minutes. Very professional and courteous. I saved they're number and will recommend or call them if I'm ever in a bind.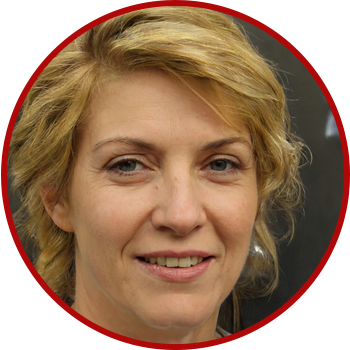 Great service!! Good price. Highly recommend.
Auto Locksmith in Shenandoah, Texas
If you drive a vehicle long enough, you'll probably have to endure the experience of being locked out of your car, because it's so easy to leave your vehicle and forget your keys inside. When it does happen, it always seems to occur at the worst possible time and under the most trying circumstances. The easy way out of your predicament is to just give us a call, and we'll have an auto locksmith on the way to your location instantly, so you won't be stranded for any length of time.
There are other types of automotive lockouts that can also occur, for instance having your trunk become stuck so you can't open it to retrieve objects inside. It might also happen that your ignition system becomes frozen, and you can't even turn your key in the ignition. Some vehicle owners have modern smart keys or fobs which send an electronic signal to the vehicle for access, and when that becomes somehow lost or disrupted, there's no access. We can remedy any and all of these situations very promptly, so if any kind of automotive lockout confronts you, make the call, and then try to relax in the knowledge that help will arrive shortly.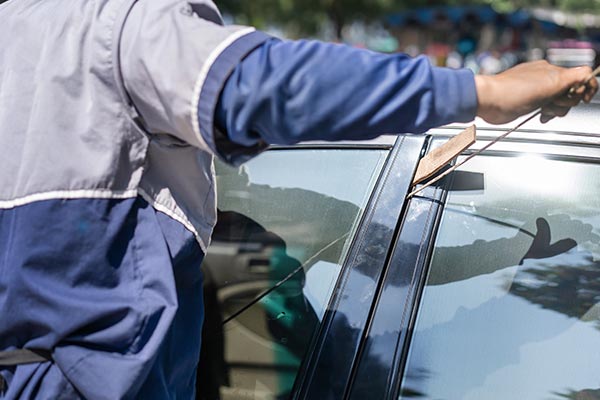 Ignition Lockouts
If your key is failing to start your car, you could be experiencing an ignition lockout. When this happens, contact us to have a technician onsite, and get your car started.
Door Lockouts
The most common type of automotive lockout experienced, these can be some of the most frustrating for anyone that has dealt with one. With keys typically locked inside of the vehicle, you might find yourself stuck in a parking lot, or at home needing to head to work, and don't have time to try and figure out how to get the door open without damaging your vehicle. Give us a call when this happens to quickly get inside of your vehicle, and on with your day.
Trunk Lockouts
Sometimes the lock on your trunk can jam, and when this happens you are left with no way to access this section of the vehicle. Contact us to get this issue resolved, and give you full access to your vehicle.
Smart Keys
As so many vehicles today are produced with these aptly-named "smart keys" to make our lives easier, it can be ironically annoying when they malfunction, resulting in either a complete vehicular lockout, or inability to start your vehicle. If you find yourself in this situation, contact us for help with an issue with your vehicle's smart keys.
Key Replacements
In some of the worst situations, you find yourself missing your car keys, and with no way of accessing the vehicle. Our mobile technicians are experienced in key manufacturing and replacement and will be more than able to cut replacement keys for your vehicle. We can also work with key fobs, ensuring that you maintain the level of access that you had previously.
Residential Locksmith Services in Shenandoah, Texas
If you've just moved into your new home, it's a good idea to change the keys and locks, so that no one but yourself has access to the residence. It's a quick and easy process to implement, and you'll have greater peace of mind knowing that you're the only one with access to your residence. You may also want duplicate keys made for other family members, and we can provide that service as well. It's good practice to have a set of spare keys available just in case, and we can handle it for you very quickly.
If your locks should become damaged or outdated, we can change all the locks throughout your home, and install modern locks and deadbolts to provide you with a high level of security and peace of mind. If you should ever become locked out of your home for any reason, we can send a qualified locksmith to open your front door 24/7 (nights and weekends), so that you won't be inconvenienced for any prolonged period of time. For any of these residential needs, please keep us in mind.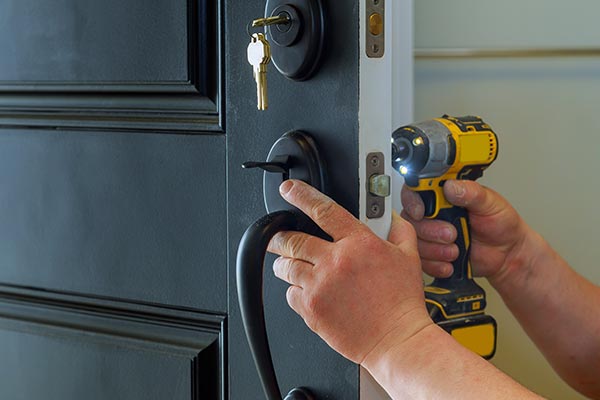 Emergency Services
When you are locked out of your house, you need to be able get in as quickly as possible. When this happens, you need to be able to contact a company that can be onsite immediately. Express knows this, and as such our technicians are available 24/7 to provide you with access to your home.
Key Duplication
Whether our technicians are already onsite to assist with a lockout, or you are looking for the creation of spare keys to prevent a possible lockout in the future, our technicians have the skills and technology to make the copies that you need.
Rekeying
Spare keys are an immense resource to have at your disposal to prevent a potential lockout, and our technicians can help with this. If we are already onsite to help with a lockout, feel free to ask about us cutting some spare keys for you to prevent further issues.
Lock Replacement
Sometimes, a simple rekeying isn't enough, and in these cases we can also offer a complete lock replacement. Whether you need this because of damaged or worn locks, or simply for peace of mind, we can recommend quality deadbolts and locks, and even assist in the installation.
Master Key Systems & Lock Installations in Shenandoah, Texas
If you happen to be the manager or owner of an apartment complex somewhere in the Shenandoah area, you have undoubtedly run into the situation where a tenant has locked themselves out of their apartment. While this might represent a crisis to the tenant, it will be a breeze for you to resolve if you have a master key system in place. In a master key system, there are several different types of keys which provide different levels of access.
A change key is one which opens a single lock, and nothing else. This would be the type of key that a tenant has. A master key would provide access to many locks which have the same type, for instance a Type A key will open all Type A locks. A grand master key, which is the one you would retain as landlord, opens all the locks in the master key system, so that you can have emergency access at any time whatsoever. Master key systems can be configured for as many different levels of access as you desire, so no matter how complicated your property configuration might be, we can install the appropriate master key system for you.
Whatever it is that appeals to you most, you'll probably find it here..
Activities & Points of Interest in Shenandoah, Texas
While there are plenty of major metropolitan areas throughout the state of Texas, there are also a number of smaller communities that can provide some unique experiences for individuals who choose to visit or take up residence. Just north of Houston, TX, the charming community offers all kinds of outdoor activities, restaurants, shopping, and hotel accommodations for anyone who happens to be in the area.
Portofino Shopping Center
For instance, anyone interested in observing Venetian architecture would enjoy a visit to the Portofino Shopping Center where a number of Roman-style fountains and statues are on display.
Woodforest Bank Stadium
If you're a sports fan, there are NCAA football games played at Woodforest Bank Stadium. As recently as 2019, a Division III football championship was hosted by the city of Shenandoah in the stadium, and it gained national attention from football enthusiasts everywhere. Shenandoah has also hosted the NCAA Division III men's and women's swimming and diving championships, in the city's outstanding CSID Natatorium facility.
WG Jones State Forest Lands
Recreation lovers will enjoy taking a hike on some of the numerous nature trails contained in the WG Jones State Forest Lands. There are more than 15 miles of pathways and trails which wind their way through forests of pine and oak. If you enjoy fishing, there are two lakes regularly stocked with fish that will provide hours of enjoyable recreation.
The Aveda Institute
For anyone looking for a wonderful, relaxing day at the spa, look no further than the Aveda Institute. This renowned facility specializes in training those looking to work in the salon business, and as a result can provide expert quality services ranging from haircuts, color treatments, manicure, pedicure, and massage services at discounted rates.
Need a Keymaker in Shenandoah, TX?
Whether you are locked out of your vehicle, or looking to replace the locks in your office, you need to work with someone who you can trust. With years of experience in the area, we are available to help you, 24/7. Call us at (832) 690-1640, or contact us through the convenient form here on our website.
Shenandoah Locksmith FAQs
Have additional questions for our team? Please contact us today!
Q: How Much Does Residential Locksmith Service in Shenandoah Cost?
Lockouts: $85-150
(M-F, 8-8),
$150-250 (Evening / Weekend & Holiday)
Lock Re-key or Tumbler Combination Change: $89 (up to 5 cores)
Residential Knob Lock, Grade 1, 2 Duty (includes installation): $75-145
Residential Deadbolt Lock, Grade 1, 2 Duty (includes installation): $85-220
Drilling Wood or Metal Door for Lock Installation: $45 -180
High Security Locks (includes installation): $120-420
Residential Handle Set (includes installation): $180-550
Entry Door Levers (includes installation): $120-250
Installation of Pre-Purchased Locks: $39-150
Mail Box Lock Change: $85-135
Small Safe Lockout: $120-250
Q: How Much are Commercial Locksmith Services in Shenandoah?
Lockouts: $85-150
(M-F, 8-8),
$150-250 (Evening / Weekend & Holiday)
Lock Re-Key or Tumbler Combination Change: $30-85 per core
(2 core minimum)
Commercial Knob Lock Grade 2 Duty (includes installation): $120-250
Commercial Deadbolt Lock Grade Duty (includes installation): $120-250
Adams Rite Deadlatch (includes installation): $85-190
Mortise Cylinder Lock (includes installation): $85- 190
Rim Cylinder Lock (includes installation): $85-190
Heavy Duty Grade 1 Lever Lockset (includes installation): $180-350
Exit Device Trims (includes installation): $320-750
Push Bar Devices (includes installation): $320-750
High Security Locks (includes installation): $150-450
Mail Box Lock Change: $85-135
Small Safe Lockout: $120-250
Q: How Much Does an Automotive Locksmith in 77380 Cost?
M-F, 8-8 Evening / Weekend & Holiday
Small Cars: $65 $85
Midsize Cars: $85 $105
BMW / Mercedes / 18 wheeler $145 $165
Q: Is There Different Pricing for Shenandoah Locksmith Services After Hours?
Residential:
Lockouts: $85-150
(M-F, 8-8),
$150-250 (Evening / Weekend & Holiday)
Commercial:
Lockouts: $85-150
(M-F, 8-8),
$150-250 (Evening / Weekend & Holiday)
Automotive:
M-F, 8-8 Evening / Weekend & Holiday
Small Cars: $65 $85
Midsize Cars: $85 $105
BMW / Mercedes / 18 wheeler $145 $165
Helpful Resources for Homeowners & Vehicle Owners in Spring, Texas
• Shenandoah Department of Motor Vehicles
• Montgomery County, Texas Official Website
• Shenandoah Current Traffic Conditions
• Paying a Fine (Traffic Tickets)
[the_ad id="943″]
[the_ad id="942″]