The key fob is a small electronic device that allows you to lock and unlock your car, start a vehicle, and perform various other functions.
You can access your car with the help of a key fob, as long as it is within close proximity to the car. Moreover, by using a key fob, you can also start a car, which helps you save time.
This small piece of technology has a large effect on our daily life that we often don't notice until they break, or they are lost.
If your Cadillac key fob is lost or broken, then you need to get it replaced immediately.
Express Locksmith located in Houston specializes in key fob replacement and is always ready to help.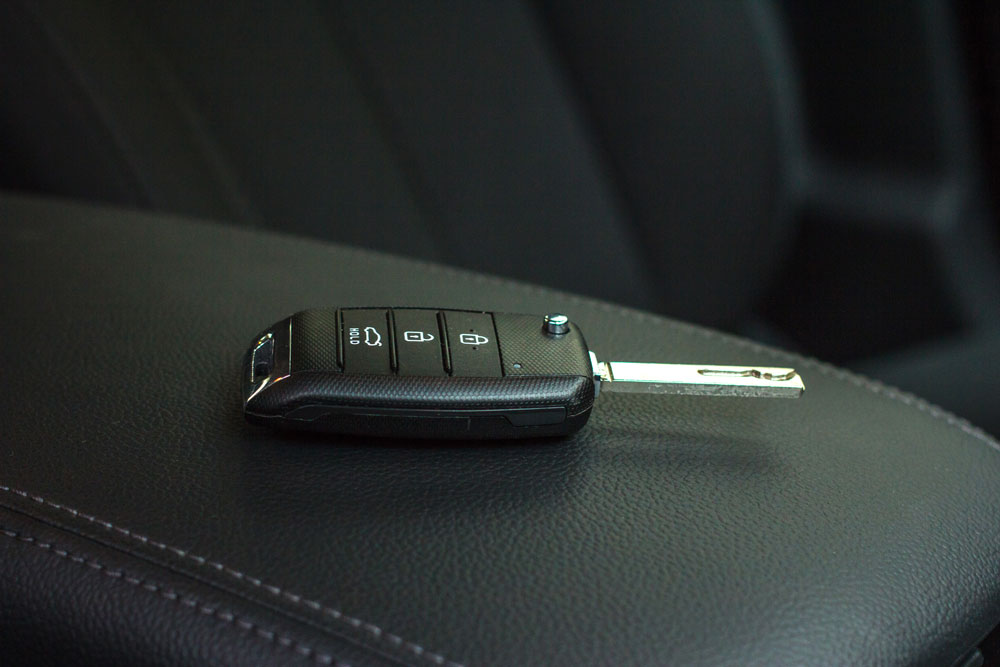 Can I Replace Batteries In My Cadillac Key Fob?
If you noticed that your key fob has stopped working, it may be broken, or the battery may be dead.
You can replace the batteries yourself because the process is quite easy and straightforward, even though it may seem to be intimidating.
In most cases, you can open the key fob with a fingernail. If you are not able to do that, you can also use a screwdriver.
When you are placing a new battery, do not forget to check the positive and negative sides to place them right.
Otherwise, your key fob will not be working.
Once the battery is inserted, snap the fob shell back together and make sure that it snaps together completely.
How Much Does Cadillac Key & Key Fob Replacement Cost?
The cost of Cadillac Key & Key Fob Replacement depends on numerous factors.
The key fob itself may not be expensive, but the programming is where the cost comes from.
This is because you need to use special expensive equipment to program a key fob.
There are also other factors that may have an impact on the cost of key fob replacement:
Type of key
Your location
Whether you have original ignition or not
The year when your vehicle was made
Time of the day
The pace where you are receiving this service: dealership, locksmith, or online
In general, key fob replacement costs between $75 and $420 when done through a locksmith, whereas when you return to the dealership the cost can skyrocket depending on the make and model.
Locksmith vs Dealerships For Key & Key Fob Replacement
If you need key fob replacement, you have usually two methods available to you – to get your key fob replaced at a locksmith or dealership.
In most cases, getting it a locksmith is cheaper. Dealerships are often expensive, and that is why car owners often fin outside mechanics or complete key fob replacement themselves.
Also, when you are choosing between a locksmith and a dealership, specialization plays an important role.
It is important to keep in mind that dealerships are multi-purpose businesses providing all types of different services.
Key fob replacement is not their main specialization – there are many other things they do.
Locksmiths are a little different because focus on keys, locks, their repair, and replacement.
Unlike dealerships, they are more convenient to work with, and will typically work faster.
With a locksmith, you do not have to wait to meet with a team member, and your work is completed quickly.
Moreover, at most locksmiths, there is no need for an appointment.
Also, there is no need for you to go to a dealership in order to receive a temporary key – locksmiths specialists will come to your location.
Get Your Key Fob Replacement At Express Locksmith In Houston
If you live in Houston or any other nearby area, and you need key fob replacement, Express Locksmith will be able to help you.
We have a team of experienced professionals who can provide prompt and friendly car key services.
We use the most advanced and latest technology that is available on the market now, and we work with all models and makes.
Additionally, we can work with many transponder keys, intelligent keys, proximity keys, and remote keyless entry devices.
Our company is among the highest-rated locksmith companies in the state of Texas, and we are known for our excellence and customer satisfaction.
Do not hesitate to contact us – we are always ready to help.
You can call us for emergency service as we are available 24/7, or contact us at the time that works best for you.
Please contact us today to speak with a member of our staff.