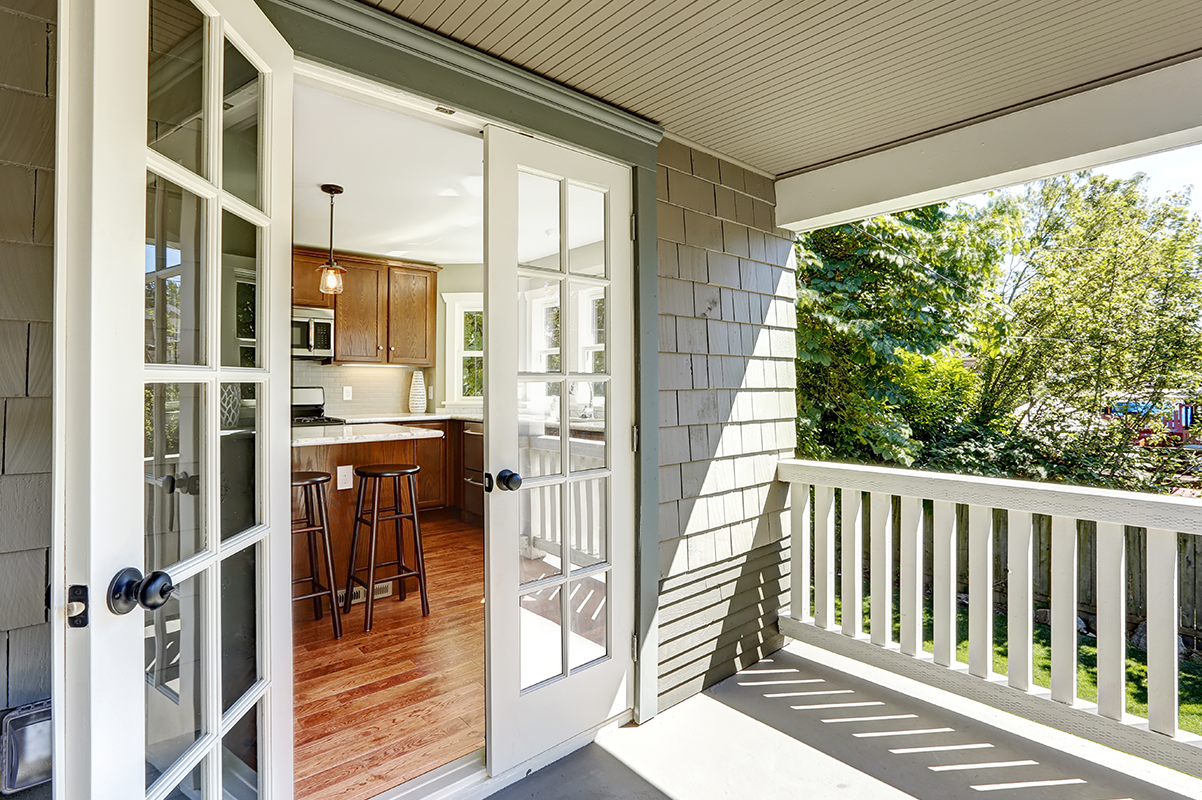 If you have French doors at home, you understand that you need to take care of them. That is why you might be looking for secure locks for French doors. Similar to locks for other doors, your options for French door locks come in many shapes and sizes. Therefore, you need to take the time to review the benefits and drawbacks of each option for your French door locks, finding the best one to meet your needs. What are a few of the best options you should consider? Take a look at some of our top recommendations below or click to learn more about our residential locksmith services.
Tough Patio French Door Lock
If you are looking for a lock that is tamper-proof and easy to mount, then this is a lock that could be for you. It has been designed for French Doors on your patio that could be prime targets for thieves who might spot your gorgeous doors. If you are looking for a conspicuous lock built to ward off people who are trying to break into your home, this type of lock could be the answer. It will stand up to just about any attempt to break into it, giving you and your family the security you deserve. Reach out to a professional locksmith to learn more about this lock.
Padlock Security Lock for French Doors
This traditional lock is one of the most powerful ones out there. It is thick, conspicuous, and nearly impossible to break. This is a lock that is incredibly challenging to bend, let alone break into. It is several millimeters thick, will secure just about any French door, and will give you the peace of mind you need, knowing that you have a strong lock on the outside. They come in many shapes and sizes, so you can tailor this lock to meet your specific requirements.
An Adjustable Bar Lock for Your French Doors
If you are looking for an inexpensive, adjustable lock that will blend in with your surroundings, then you may want to go with an adjustable bar for your French doors. This is a device that is easy to install and versatile enough to fit just about any French doors out there. You can simply expand or contract the bar as required, making sure that you keep your French doors secure. Even though the bar may look relatively thin from the outside, it is incredibly strong and will resist just about every attempt to break it. Do not underestimate the power of an adjustable bar lock for your French doors.
A Flip Latch Gate Stainless Steel Lock
If you are looking for a strong lock that will not advertise that you have a hefty security measure on your French doors, this flip latch gate lock could be for you. It is relatively thin; however, it is still extremely powerful. It has also been made to resist temperature and weather changes. It will not rust what time. If you are looking for a lock that has a relatively minimalist appearance, and this option could be for you. This is typically an expensive, easy to install, and strong option for home security.
A Reinforced Steel Bolt Flush Lock
One of the most popular options for securing your French doors is a stainless-steel flush bolt lock. As the name suggests, this is a lock that will fit securely to the surface of your French door. That is relatively easy to install, has a lot of trains, and will resist a lot of weather changes. In addition, this is not a lock that will rust very quickly. If you are looking for a lock for your French doors that is built to last, this could be the option for you.
Trust a Locksmith to Help You Secure Your French Doors
These are just a few of the most important factors that you need to consider if you are looking for the best security lock to take care of your French doors. It is important for you to find secure locks for all of the doors in your home. Even though French doors are beautiful, you need to make sure you keep your home safe by locking them up accordingly. If you need help figuring out the best lock for your French doors, we can help you. At Express Locksmith, we have a tremendous amount of experience helping homeowners put the best locks possible on their French doors. It would be our pleasure to help you as well. Give us a call today to learn more about how we can help you!
Categorised in: Residential Locksmith