With the help of a key fob, you can lock and unlock your vehicle with the simple push of the button. Key fobs allow car owners to access their cars as long as the key fob is within close proximity to the vehicle. Moreover, it allows you to start your car immediately by saving your valuable time. However, if your key fob is broken or lost, it can be quite inconvenient.
If something happened to your Mercury Key Fob and it needs to be replaced, Express Locksmith Houston that serves the Great Houston Area is always ready to help.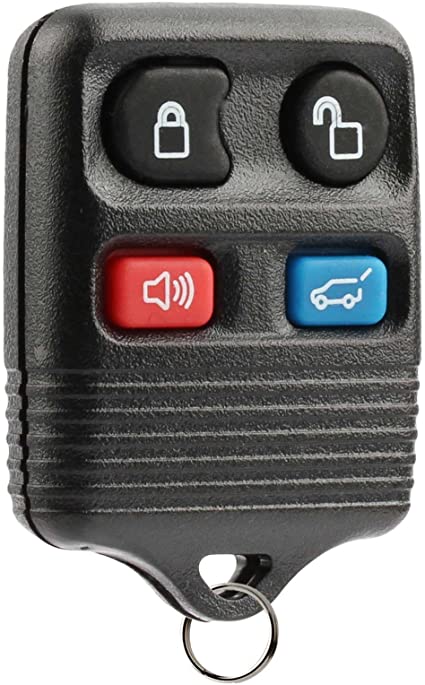 Can I Replace the Batteries in My Mercury Key Fob?
If the buttons on your key fob are not working anymore, or your car is not responding to the key fob's proximity, this probably means that the key's battery is dead, and it needs to be replaced. You can definitely replace it yourself. Even though it may seem to be intimidating, the process of changing the battery is quite simple and straightforward. Most key fobs have the slide in the back where they come apart, and you can pry the pieces apart by using a screwdriver.
When replacing the battery, make sure to check its positive and negative sides in order to put the battery the right way. It is also important to keep track of all the pieces and not to forget to get them back in the right places when you are replacing the battery.
How Much Does Mercury Key & Key Fob Replacement Cost?
The cost of Mercury key & key fob replacement depends on numerous factors, including the following:
Type of the key that needs to be replaced
Where you want to get key replacement: dealership, locksmith, or online
Your location
Time of day
Original ignition or not
The vehicle's year of manufacture
At Express Locksmith Houston, Mercury key fob replacement costs between $220 and $290.
Locksmith vs Dealerships For Key & Key Fob Replacement
If you need key replacement, and you are deciding between a dealership and a locksmith, choosing a locksmith is definitely a better idea that will allow you to save some money. In most cases, you will have to pay more if you decide to get a replacement key from a dealership.
Usually, dealerships charge more for replacement services than businesses that specialize in them. For this reason, many car owners prefer to find an outside mechanic to service their vehicles rather than going to a dealership. This is true about the majority of services, including key & key fob replacement. Even if you need to replace a complicated transponder key, contacting a locksmith is still a better idea than bringing your car to a dealership.
Specialization also plays an important role when you are choosing between locksmith and dealership. You should keep in mind that dealerships are multi-purpose businesses that provide different types of services. Even though they know how to help you unlock your car, it is not their main function.
Locksmiths are different because their focus is to make things and their services as more convenient and easy for their clients as possible. Therefore, at locksmiths, you do not have to wait for hours in a waiting area or make an appointment. You do not have to go to a dealership to get a temporary key – you can stay with your car and let specialists from a locksmith come to you.
Replace Your Mercury Keys or Key Fobs with Express Locksmith Houston
If you are from Houston, TX, or any other nearby area, and you need key fob replacement, contact Express Locksmith Houston. We use the latest technology that allows us to meet our customers' needs. Our company is well-known for the key-fob and smart-key mastery and for high-quality and efficient locksmith services.
In addition to Mercury, we also carry other domestic and foreign brands, such as Toyota, Mazda, Lincoln, BMW, Audi, Infiniti, Jaguar, Scion, Honda, and Acura.
Do not hesitate to contact us any time – we provide emergency services and are available 24/7/. You can contact us by using the form on our website or giving us a call.