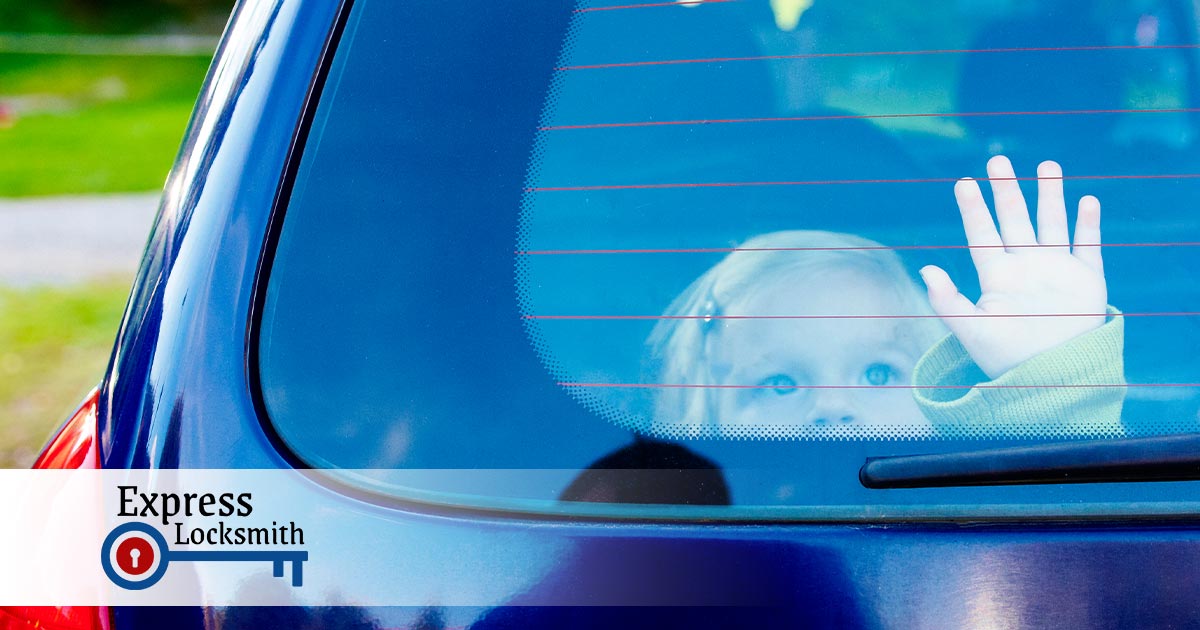 The United States House of Representatives recently passed the "Investing in a New Vision for the Environment and Surface Transportation in America Act" or "INVEST in America Act" (H.R. 3684) and this bill included language from the "Hot Cars Act," which was aimed at preventing deaths and injuries coming from hot cars. This victory for parents and children throughout the nation just one day after the thousandth child hot car death to occur from 1990 to 2021.
Here at Express Locksmith, we would like to applaud the House of Representatives for coming together to advance solutions which should directly address the increasingly excessive number of heat-related fatalities and injuries in motor vehicles that occur every day. We are specifically thankful for the powerful leadership shown by Jan Schakowsky (D-IL), the Consumer Protection and Commerce Subcommittee Chair, as well as that shown by Tim Ryan, (D-OH).
Current statistics have shown that infants and children up to 3 years of age make up more than 88% of all hot car deaths. The founder and president of Kids and Car Safety said this:
"These are our most helpless, fragile, and innocent souls. It is unconscionable to allow another day to pass where we aren't utilizing effective, available technological solutions to stop the devastation that hot car deaths and injuries impose on our families. The Hot Cars Act language incorporated in the INVEST in America Act must be enacted immediately to require detection and alert systems in new cars to stop these needless, preventable, and tragic deaths."
While the approach up until this point has been to engage increasing amounts of public education and social awareness campaigns for the last 20 years, the amount of children dying in hot cars has increased rather than decreased, showing that new solutions are needed. The awareness that many have worked to spread is at it's highest, but 2018 and 2019 were the worst years for children, with over 100 infants and small children dying throughout the country.
Manufacturers in the auto industry have attempted to coopt this legislative victory by publicly stating that they are voluntarily adding technology known in the industry as "door logic," which is ineffective and outdated, regardless of the fact that this legislation calls for the replacement of these outdated methods with more effective and comprehensive "detection and alert systems." Here at Express Locksmith, we feel that it is critical to enact a clear safety standard, ensuring that the most effective technology is installed in vehicles to properly protect children and pets nationwide.
In the past the dangers surrounding compromised rear visibility was solved by implementing a safety standard that requires rearview cameras in all new cars, and the enactment of safety standards that require detection and alert technology in vehicles could save numerous lives, and prevent even more injuries for young children throughout the country.
Until technology can be used to protect our children by detecting their presence in a vehicle, they will continue to die in hot cars. At Express Locksmith, we stand with the affected families throughout the United States, and call upon the members of our Congress to protect the youngest members of our nation.
If you have any questions or concerns about our support of the INVEST in America Act or our Kids and Cars initiative, please do not hesitate to contact us.
Learn More: Look Before Locking – Hot Car Safety Tips
Categorised in: Emergency Locksmith, Uncategorized